I'm sorry if people are experiencing difficulties with their continuing links to The Story Bazaar web-site, or have had difficulty signing up to Readers Club in the last week or so.
This may be because of two things.  First, a fresh re-encryption of the site ( this has happened before, see Front Page News ) which up-grades the security for the user and second, an intermittent connection with aWeber the company which provides and monitors The Story Bazaar's sign-up service. I am speaking with the techie team at aWeber to try and sort this out, but, as yet, I am not certain myself of the cause. I will endeavour to resolve any issues as swiftly as possible.
In the meanwhile, thank you for your patience and, if you have tried to sign up but haven't succeeded, please reply to this post, using the box provided.  I will then arrange, separately, for your name to be added to the subscribers list.  Apologies again.
These technical issues should not impact upon the majority of Story Bazaar readers, whose numbers, and places of origin, grow.
So, a hearty welcome and 'Hello' to readers of The Story Bazaar from new places around the globe this year .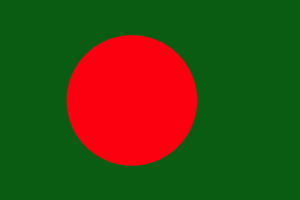 Specifically, from the Isle of Man, the UAE and Bangladesh, all 'new' countries for this web-site. So far this year we have received visitors from sixty six different countries. Most visits are from the UK, followed by the US, then Spain, Germany, France and Italy, with India, Canada and Australia close behind.
Many of you are enjoying the mini-series by our intrepid walker and nomad, Barbara, writing as barbarapi in Scotland and Portugal ( though there are more countries to follow ). I hope to have more blogs from Lesley, lesleydecampo, in the Spanish countryside soon.  In addition, an old friend returns when Sue, or suepsails, resumes her series about preparing for and then sailing, the Clipper Round the World Yacht Race. Lots of excitement, so watch out for that. In addition, there will be another issue of Bazaar News later this month, telling you about Story Bazaar events and news.
This is a 'Front Page' news bulletin. Normal service continues, with the next article in Barbara's walk on the Camino Portugues being posted tomorrow.  Thank you.