Lots of different Story Bazaar news items to cover this week, from a new 'e' publication (free to Story Bazaar Readers Club subscribers) to a new website and information about free creative writing classes in south London.
The Story Bazaar Compendium 2016
The annual collection of Story Bazaar articles is now available as an 'e' book for download in the Kindle Store for £1.99. It will be available for Nook and other 'e' reading devices ( mobi, e-pub ) via Smashwords in due course and a paperback edition will be published in the Spring.
In a momentous year, this edition includes the 'Democracy' series, a Brexit Diary, notes from the travels of the Nomad, reviews of art, books, theatre and places to visit in London and Southern Spain. Read your favourite articles again, over three hundred and twenty-six pages, with illustrations, by a variety of contributors.
Clapham Book Festival & Media
You can find more information about the Clapham Book Festival, with its tagline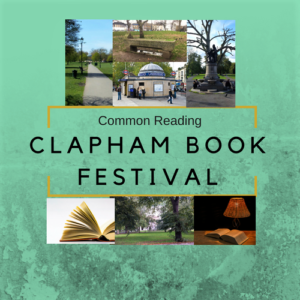 'Common Reading', on the newly released www.claphambookfestival.com website. There are
full Programme details, author biographies and books, tickets and prices.  In addition, follow the Festival on twitter, hashtag @claphambookfest , also on Facebook at ClaphamBookFest and on Instagram at ClaphamBookFest.
Listeners to Radio 4's Today Programme may recently have heard Rick Stroud, one of the Festival authors, discussing the dangerous lives of the female Special Operations Executive members 'undercover' in occupied France, the subject of his latest book, Lonely Courage, published this month. Rick will be a panelist in the Spies Under the Bed discussion at
17.00 on 6th May.
Other new books to be featured during the Festival are The Orphans by Annemarie Neary, which is set in Clapham (to be published in June), The Girl Before by J.P.Delaney (published in January), shortly to be made into a major film directed by Ron Howard and A Woman of State (to be published in July) by Simon Berthon.  We hope to have pre-publication copies available for signing and purchase during the Festival.
Prizes
The Festival includes some prize-winning authors and books. Stalin's Englishman by Andrew Lownie,  won the 2016 St Ermin's Intelligence Book of the Year.  Simon Berthon is a BAFTA winning documentary film-maker and Kate Adie has, of course, won numerous national and international awards.
Books on the Underground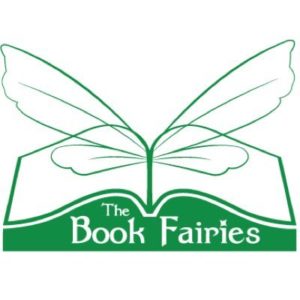 A quick up-date – from next month Books on the Underground really is going global. It will be launched as The Book Fairies in twenty countries worldwide, including Ireland, Dubai, Taiwan, Italy, Germany, Turkey, Venezuela, Slovakia, India, Kenya, Japan, Poland and Indonesia. In the UK they are coming to all points north, including Leeds and the Peak District. You can find out more on twitter and instagram.
Call for Writers
Finally, a call out for would-be writers to take part in a creative writing
weekend at Upper Norwood Library as part of the Story Places project . Have your story published on the Story Places web-site and app and read out in the Storytelling tent at June's Crystal Palace Overground Festival.  Find out more here StoryPlaces@CrystalPalacePark  or contact Verity Hunt on V.Hunt@soton.ac.uk.