A variety of news from The Story Bazaar today ( somewhat later than usual ).
Clapham Book Festival authors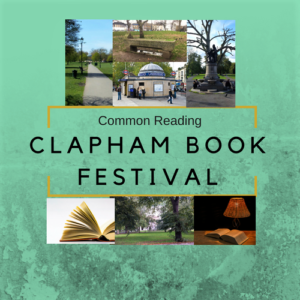 More Clapham Book Festival authors are listed for prestigious prizes. Stalin's Englishman by Andrew Lownie was already garlanded before the Fest, but since May Sabine Durrant has been short-listed for the Theakston's Crime Novel of the Year for Lie With Me .  Then, over at the Crime Writers Association Dagger Awards,
 M.J.Carter is short-listed for an Endeavour Historical Dagger Award for The Devil's Feast, while J P Delaney was long-listed for the 2017 Golden Dagger for The Girl Before.
I'm convinced that Rick Stroud's Lonely Courage is going to pick up a gong and I have high hopes for The New Mrs Clifton (Elizabeth Buchan) and The Orphans (Annemarie Neary) too.
If you happen to be in south London on Saturday 2nd September, why not come along to the Clapham Book Festival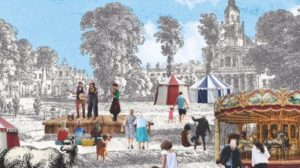 stall at Clapham Summer Fayre at The Polygon, Clapham Old Town SW4.  As well as selling books, we plan to run a prize draw,  for a prize of Festival books (entry is your e-mail address for the Festival mailing list).
The fun begins at midday, with all the traditional fete activities, sack and egg and spoon races, the Dog Show ( of growing fame, it's Marie's commentary, fresh from the Edinburgh Fringe ). Lots of food, drink and music. Firemen are discouraged this year from entering the sack race – they got disqualified last year for – speak it quietly – ungentlemanly conduct.
The Story Bazaar's nomad is settling down for a while this Autumn, so as, among other things, to write her book on 
breathing, a publication which will intersperse science with real stories of well-being and practical advice. She will be blogging about it soon. Planned publication date is late Spring 2018.
Similarly, the sequel to Reconquista is scheduled for publication in Spring 2018. I hope both books will be launched during or near to next year's Festival. We will also continue the tradition of an annual compendium with The Story Bazaar Compendium 2017. So we'll certainly be having a busy early 2018.
Crystal Palace Overground Festival
Regular readers will know that there was a funding shortfall for the CPOF this year, mainly because of increased security costs after the Westminster and London Bridge terrorist attacks ( see Festival Land ). A crowd funding appeal has already raised money enough to cover well over half of the deficit.
I will be blogging on the CPOF web-site shortly in order to encourage more volunteers to come forward for next year's Fest. If as many people come along next year more volunteers will most certainly be needed. My blog will be on the CPOF web-site later this week.
Enjoy the Summer sunshine ( who said anything about rain? )
If you would like to read more about the south London Festivals in which The Story Bazaar is involved try                  The Spoken Word              Site Specific                 Storytelling     Pounding the Pavements            Clapham Book Festival Begins Death and the Past            Sunshine and flamenco guitar 
N.B. The Theakston's prize was eventually won by Chris Brookmyre for Black Widow.