A Front Page to let you know about one or two changes to The Story Bazaar web-site coming soon.
Security
In order to improve security, of the web-site and its traffic, we are encrypting its contents, using the new 'Let's Encrypt' software. What this means to you is
that you can be sure that the e-mail appearing in your inbox claiming to be from The Story Bazaar, is indeed from The Story Bazaar and
no-one can eavesdrop on your accessing The Story Bazaar web-site.
This technology has been around for a while, usually used to secure payments details when items are paid for via the internet. It has gradually become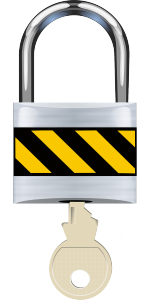 more widely used, to authenticate web-sites and keep user communications, identity and web browsing private. Its installation means better security for the web-site and its users.
If, however, you are using an older browser, like Internet Explorer with Windows XP, for example, you may receive a warning when accessing The Story Bazaar that the web-site you are about to visit is suspect. It isn't, it's just that your browser isn't synchronised to the new technology.  HTTPS ( or Hypertext Transfer Protocol with – Transport Layer Security ) has now been developed to such a degree that it's easy to use and it is widely expected to become default.  So you might want to think about up-dating your browser, it's only a matter of time before everything is HTTPS protected.  Soon Chrome will be signalling to users, with a big red cross sign, when sites aren't HTTPS protected and other web-browsers are expected to follow suit.
Organisation – Writers Page
As more authors are published by The Story Bazaar and more guest bloggers begin to appear on the web-site we are introducing a Writers Page, giving you some information about who is writing the words you may be reading in our blogs and in our books. You will see this appearing on the Header of the site alongside 'Blog',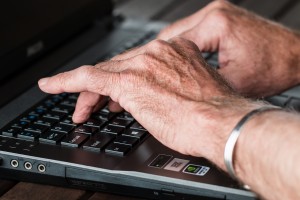 Readers Club' et al.
The page will feature short biographies of our writers, together with links to their own web-sites, Twitter feeds and Facebook pages, as well as to the charities, where appropriate, which they, and their books, support. And remember, you can access all the blog posts by a specific writer or blogger by using their name, or the title they use when blogging, in the category lists. Or just click on their name/title in the tag cloud. Both can be found in the sidebar. The page will also link to author interviews given elsewhere, such as J.J.Anderson's recent  interview by BeeZee Books a New Zealand books web-site.
News about our new guest bloggers can be found in the February edition of Bazaar News, together with a free 'e' copy of The Story Bazaar Compendium 2015.  Sign up for your copy by completing the form on the front page or the blog page. Your data will not be used for anything else, nor will it be sold to anyone and, thanks to the new encryption, it will now be even more secure.