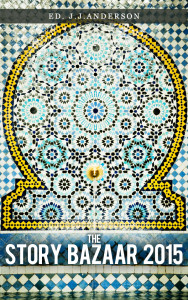 This post is by way of a quick reminder to Story Bazaar readers who may be kind enough to contribute to the book blurb on the cover of The Story Bazaar Compendium 2015. I'm pulling this book together at the moment and will be submitting the cover to the printers by the start of December, so as to ensure it will be available and on sale two weeks later.  It's an interesting experience, designing and type-setting the interior of a non-fiction book, having only done fiction before ( I refer constantly to the notes from my book design course! ). I'll be writing about it shortly, the two are very different. But the experience will be useful – next year The Story Bazaar will be publishing at least two non-fiction books.
Please send me your comments.  Suggestions are
why you read The Story Bazaar web-site
why you return to it on a regular basis ( assuming that you do )
what you particularly like about it
if the articles are helpful or engaging.
I'd also be grateful for feedback on how it can improve ( though I won't promise to put this on the Compendium book cover ).  Feedback is always helpful.  Please use the comments box provided below or e-mail at info@thestorybazaar.com to supply blurb. Very many thanks.