I set up The Story Bazaar as an on-line publisher, back in January. Since then, I have fielded many requests regarding where to buy its books, or rather 'book' – 'The Village' being its first and. for a short while yet, only, publication.  Most booksellers want a 40% discount before they will take a book and, with print and delivery costs, there is very little over for publisher and author. So, until now, I have resisted the urge to negotiate printing and dispatch contracts and have remained firmly in the virtual bookshop.
Nonetheless, it's clear to me that people, even people who do their shopping on-line and communicate via e-mail and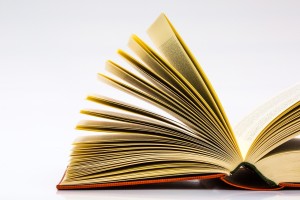 text, like to be able to walk into a book shop and buy a physical book.  So, in addition to being available, as a print or 'e' book on Amazon 'The Village' will shortly be available in bookshops, most notably the Waterstone's chain.  RRP is £7.99, as
with the on-line version.
Will you see 'The Village' in your local book shop's window?  It's unlikely.  The big publishing firms pay a lot of money ( and I mean a lot ) to have their books placed there and The Story Bazaar isn't in a position to compete.  I will be doing my best to persuade the managers of the shops whom I know, but the best persuasion will be if the book begins to sell in a major way and people ask for it.  That depends on word of mouth, which I'll be trying hard to generate. both on-line and in other ways.