The Programme for the Clapham Book Festival 2017 on 6th May has been completed and authors signed up.
The fun begins at 2 o'clock in the afternoon with 'Death in the Afternoon'
This is a panel discussion chaired by Natasha Cooper, crime writer and former Chair of the British Crime Writers Association.  Authors taking part are Sabine Durrant, (left) whose bestselling 'Lie with Me' is a Richard and Judy Book Club Choice; J.P.Delaney whose new book 'The Girl Before' is already winning plaudits ( he also writes as Anthony Capella ). The fourth writer is Clapham-based Annemarie Neary, author of 'Siren' a debut acclaimed as 'brave and searing'. Her new novel 'The Orphans' comes out in July and is set in and around Clapham.
At 3.30 we then have The Past is Another Country a discussion about historical writing of the fictional and non-fictional kind, chaired by your blogger.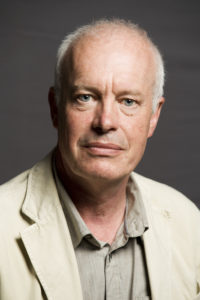 My fellow panelists include Simon Berthon, BAFTA-winning documentary maker and Second World War historian (a Clapham resident) whose book 'Warlords' was made into a major television series by the BBC; he is currently writing fiction for the first time, set in the recent past.  Elizabeth Fremantle, historical novelist of the Tudor and Jacobean periods, is the second  panelist. Her latest novel 'The Girl in the Glass Tower' was one of The Times 2016 books of the year. My final panelist is Robin Blake, (right) art historian and historical novelist, with his series about Coroner Titus Cragg and doctor Luke Fidelis solving unconventional mysteries in pre-industrial eighteenth century Preston, the latest of which is 'Skin and Bone'.
The third panel discussion of the afternoon is at 5.00 entitled Spies Under the Bed.
This is chaired by celebrated novelist and co-founder of the LitFest
Elizabeth Buchan, whose latest novel 'The New Mrs Clifton' is set in post-WWII Clapham and whose penultimate book 'I Can't Begin to Tell You' told the story of Danish Resistance fighters and the SOE. On this panel are Andrew Lownie, Chair of the Biographers Club and author of a new biography of Guy Burgess 'Stalin's Englishman', Jane Thynne, creator of Clara Vine, British spy in 1930s Germany, who features most recently in 'Solitaire' set in war-time Berlin and Rick Stroud, historian and author of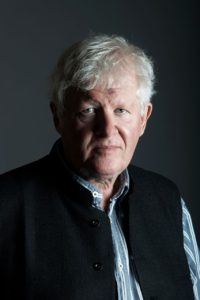 'Kidnap from Crete; the true story of the abduction of a Nazi general' and 'The Phantom Army of Alamein; the men who hoodwinked Rommel' .
From 6.30 until 7.30 there is a general meet and greet in the Omnibus Bar attended by a number of Clapham writers, including your blogger, and then at 7.30 we have broadcaster and author Kate Adie in conversation with Simon Berthon. Rarely giving interviews, Adie has won numerous national and international awards, as chief reporter for the BBC and long time presenter of Radio 4's From Our Own Correspondent. She is also an author with Fighting on the Home Front: The Legacy of Women in WWI.
So, an interesting and exciting programme which we hope will draw in the crowds.
Meanwhile, I'm preparing the web-site and draft publicity in order to do just that. We have been fortunate to have been given funding from This is Clapham, the Business Improvement District for Clapham, a not-for-profit company
funded by 370 businesses in the Clapham area.  So this year we aim to reach out to about 200,000 homes and businesses to publicise our LitFest.  Yes, this year we have targets to meet.
If you enjoyed reading this article you might also enjoy             Place & the Writer                        In the Garden                        Sunshine & Flamenco Guitar               Another Library