I officially ended my two years of nomadic existence at the end of February this year, but, I seem to have been as much on the road as I was before. So right now I'm in Malta, here for a month intent on concentrating efforts on writing my book of that two-year adventure.
It's coming on – the book! The story, as mentioned, about my two years of homelessness and all that I encountered along the way. But while it is about the journey, the 'red thread' running through it is around what I am referring to as the 'F' word – FEAR and how my approach to dealing with it transformed throughout the duration of my journey – amongst other things.
But for now, back to the moment, in Malta, found to the right of Tunisia and a bit below Sicily. A small island
 with a long history. Inhabited, it seems, from as far back at 5,990 years BC. According to wikipedia, the agricultural practices of the island's early inhabitants, apparently, degraded the soil to such an extent that the island, well it's made up of three islands actually, ultimately became uninhabitable. I find this fascinating from a number of perspectives, that historians actually have the methods and skills to have figured this out and that even as far back as some 7,000 years ago we were already messing up the planet.
So various comings and goings went on through the ages after the island(s) were populated again from around 3,850 BC. I visited Malta two years ago, during my own nomadic period (just thinking, perhaps I can refer to this as my NP years). Anyway, as I said, I was here before with a group of budding astrologers on a course led by Andrew and Karen Smith of Blue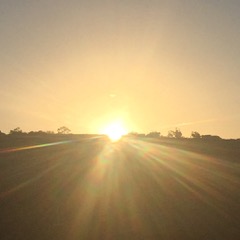 Rose astrology – more on that to be found in 'the book'. While here anyway with the group of mainly Irish cohorts, Andrew and Karen took us to Megalithic Temples dating back to this particular period of the island's history. It was fascinating to witness the precision of how these ancient structures had been built. It was the September equinox and we watched as the rising sun shone precisely upon a determined spot of the huge stone altars. More incredulity looking back towards our fascinating heritages.
So I'm here on this occasion to concentrate on writing, but courtesy of friends Annabel, Gus and Sara Grima I managed to fit in one of my Compassion Circles raising a little more towards supporting children finding themselves in difficult circumstances.
And interestingly for me, I decided to attend a Sunday mass last week, in one of the many churches around this now predominantly Christian locale, though a fascinating language with very recognisable traces of Arabic and Italian effortlessly fused together. I'm not affiliated to any particular religion, but I do enjoy those moments when people come together in unity just to say thanks, particularly love that moment in the Catholic mass when everyone congregated turns to their neighbour and simply utters "Peace be with you".
For more of Barbara's nomadic adventures why not use the barbarapi tag in the side bar, or try          The Nomad          Inside Out on the Camino                      Santiago de Compostella                      Baring All                     Incredible India                             Eid Mubarak