Christmas is coming and can't one just tell when looking at the piles of books for sale in Waterstones and W H Smiths. In an industry where spotting the next best seller is increasingly difficult, big publishers will resort to anything to de-risk their investment in a book. Getting someone already famous in another field to write a book, or slap their name on a ghost written book, is, of course, a way of co-opting their brand recognition to attract the attention of the book-buying public.
For some reason children's literature is seen as a particularly fertile field, with celebrities, from TV cookery competition winner Nadiya Hussain to the comedian David Walliams, ( who is rather good at it ) writing or putting their names on books for children. This is then magnified further by, for example, the recently published list of children's books to be given away on World Book Day. The article by children's author Nicola Morgan takes issue with this list and sums up why celebritizing children's literature in particular is not a good thing. I absolutely agree, short-term gains, of getting publicity and, more admirably, of kids reading books, are eclipsed by the disadvantages. An opportunity lost.
Many celebrities do not, of course, actually write 'their' books and ghost writers forge successful careers writing for others. My editor, Roz Morris, has ghost-written many books, some of them for household names, including a former member of the SAS,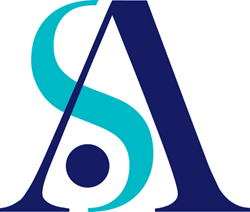 a children's fantasy writer, a rock star's bodyguard and a former City executive who went to Europe to become a vine grower and make wine. Recognise anyone? Their secrets are safe with her.
For All Hallows Eve the Society of Authors is presenting a Ghost-writing seminar with two eminent practitioners, Andrew Crofts and Mark McCrum, though this concentrates mainly on memoir and biography, I'm sure it will touch upon other matters. Read Andrew Crofts' blog What is Ghost Writing? here. 
There are plenty of opportunities for ghosting out there – from writing academic papers ( often for college students, so not particularly ethical, but a lucrative market nonetheless ) through business papers, to writing whole books, sometimes as a ghost and sometimes co-authoring, but being the secondary author. Sites like Freelancer and Upwork bring together ghostwriters and hirers, for a fee ( and quite a hefty one, 20% of earnings in Upwork's case ). There's an interesting article on Writer's Digest by Kelly James-Enger on the nuts and bolts and what a putative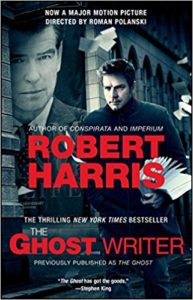 ghost writer should always remember, How to be a Ghostwriter.
Ghost writers have, themselves, been the subject of fiction. For example, in Robert Harris's 2007 novel The Ghost, subsequently turned into a film starring Pierce Brosnan and Ewan MacGregor. Or, in a more 'literary' sort of book, the first Nathan Zuckerman novel, The Ghost Writer (1979) by Philip Roth ( and the elegant coda Exit Ghost in 2007 ). Like translation, ghost writing offers the writer opportunity to explore issues of identity, veracity and authenticity and, in Harris's case, to play with lots of 'What if?' revelations, the protagonist of his novel being a ghost writer for a recently retired Prime Minister who closely resembled the writer's erstwhile friend. Tony Blair.
For now, I think I'll stick with working on my latest novel.
If you enjoyed reading this article you might also like                     Warp & Weft                                Seduced by History                     Ghost writing