If…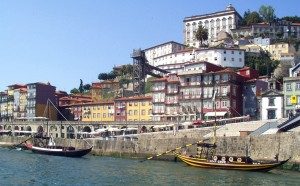 you find yourself in Portugal or northern Spain over the next two weeks, you might run into Barbara Pidgeon, or at least walk alongside her and her son, Steve. Fresh from a successful series of breathing workshops in the Middle East, Barbara will be walking the Camino Portugues, from Porto ( left ) to Santiago de Compostela  from 2nd June 2016. She will be blogging about it and what she finds along the way here at The Story Bazaar.
Less well-known than the Camino Francais, the portugese route runs along the coast northwards then crosses the rivers Lima and Minho
where it enters Spain.  Still heading north, the river Ulla is crossed at Padron before arriving at Santiago.  The total distance is approx. two hundred and thirty-two kilometers from Porto, one hundred and seventeen for the Portuguese section and one hundred and twelve from Tui to Santiago, with three kilometers for the transfer from Valenca across the border at the Rio Minho. Barbara estimates that the walk will take her about a fortnight.  After her sterling efforts on the West Highland Way, she's bound to know.  I hope she has plenty of sunshine.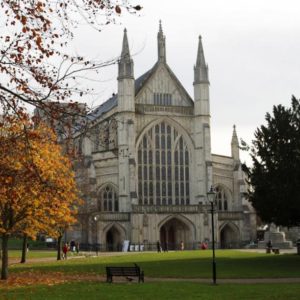 If…
you are in or around Winchester ( left ) in southern England on 29th June you might want to visit The Stripe building, on the King Alfred Campus of Winchester University where Professor Simon Doubleday, of Hofstra University, New York, mentioned in 'Sunshine, sherry and flamenco guitar' is a visiting lecturer. He will be talking about King Alfonso X and his relationship with his brother-in-law, King Edward I of England, who was resident in Winchester, as part of Winchester's 'Royal Blood' series of lectures and walks.  As readers of 'Reconquista' will know, King Alfonso  is a character in the novel. Entrance costs £7 per person.  Your blogger is attending and will be reporting back.
If…
you are in or near London and want to catch exhibitions in their last week you could try the Leighton House Museum and 'Pre-Raphaelites on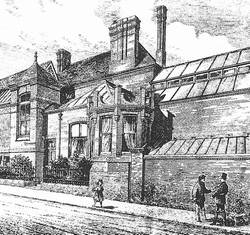 Paper'. This exhibition of  sketches and drawings by more than sixty artists is from the collection of the Canadian dentist, Dennis Lanigan. Or the Giorgione exhibition at the Royal Academy, which ends on 5th June. Entrance costs £10 per person. Your blogger will be visiting the latter later this week.
If…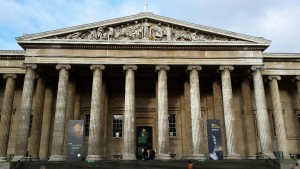 you enjoyed reading about my 'trip' to Mesopotamia via Great Russell Street  in 'Land of the Two Rivers', you might be interested to know about the Ur online project. This seeks to digitally re-unify all the finds from the various excavations of Ur conducted thus far, which have been scattered across the world, and make them available on-line.  The web-site, it is planned, will include maps of Ur of the Chaldees, diagrams of its buildings – including its famous ziggarat – and scholarly descriptions.  These features aren't live yet, but release is planned for later this Summer (2016).  This project takes on especial importance now that many of the actual sites are being destroyed by war and by the depredations of Daesh.
If, however, you aren't in any of these places, or miss these events, you can receive reports and up-dates from these and other locations and events across the Summer at The Story Bazaar.