The 1st of February 2017 is 'Books on the Underground"s next 'Indie Author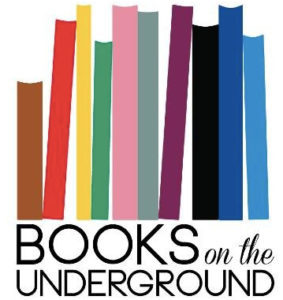 Day' and you'll be able to find copies of 'Reconquista' in unlikely drop zones all across the London Underground system. Stations and trains are fair game for the 'book fairies'.
BotU has a collection of 'book fairy' volunteers, including actor and film star Emma Watson, who will be placing copies of books in unusual places.  The idea is to encourage reading on the tube, with people taking, reading and replacing the book having read it.  As the BotU web-site explains, it really is as simple as that – each book bears a sticker asking its finder to read and return it. Readers are also encouraged to comment on the books, to post photos on instagram and tumblr and to tweet. I'll be tweeting, with hashtag #reconquistaonthetube so be sure to retweet using the hashtag and we might start a trend.
The idea, for the authors and publishers at least, is to gain as much publicity from the exercise as possible ( while helping BotU fulfill its remit ). Publishing houses have cottoned on to this and are including BotU in their advertising campaign strategies, from giants like Harper Collins to smaller imprints like Headline Books, Oberon Press and, from 1st February, The Story Bazaar. Fiction, non-fiction and poetry have all featured.
Begun by Hollie Fraser in 2012, 'Books on the Underground' has been expanding ever since, regularly running campaigns. Ms. Fraser is now resident in New York and is busy running 'Books on the Subway', an international out-post of BotU. And BotU has been seen in other UK stations, most recently at Birmingham New Street.
The first of February is a Wednesday, so there should be plenty of folk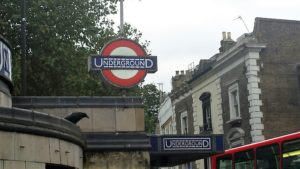 around, commuting to and from work as well as just travelling around the capital. 'Reconquista' might be found in some very unlikely places. If you see a copy, please photograph it and send the image to BotU or, better still, tweet it to everyone who follows you. Then read the book ( if you haven't already ) and take it back to where you found it for the next reader ( and write a review on Amazon or on Goodreads, please ).
I hope to be able to accompany my 'book fairy' when she or he places copies of my book, but, I am told, they like to remain as invisible as possible, thus adding to the 'magic' of the appearance of the books. So this middle-aged woman, no longer as sylph-like as in years gone by, might just have to masquerade as a passer-by, watching and waiting for people to notice the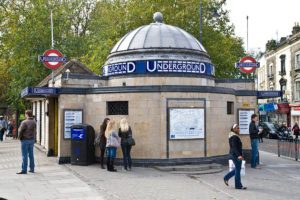 books. It should be fun.
Between now and 1st February I'll be considering how best to capitalise on this exercise, in terms of publicity and promotion.  An on-line ad campaign perhaps, using Twitter and then pics and copy to my local media for follow up. Watch this space.
If you enjoyed reading this article you might also enjoy                 Promoting a Book                     How to Maximise Your Book Sales                   Promotion and self-promotion