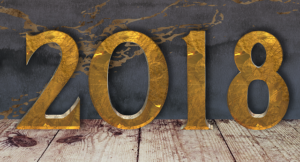 It's January and time to look back over 2017 and see what was achieved and consider a continuing and disturbing e-book industry trend.
Your blogger has been carrying out such an exercise since The Story Bazaar web-site began in January 2015. So, please forgive a brief digression about our own figures before looking more widely.
Story Bazaar visitor numbers increased by 47% over 2016, with 5% arriving via Twitter (1% in 2016) and 7% via Facebook  (down from 21% in 2016). Readers are, as in 2016, mainly from the UK (59%), with the USA (17%), Spain (7%), Canada (1.5%) and India (1.5%) supplying the next highest number of visitors.  In
 total we had visitors from 91 countries around the world (that's nearly half the globe). The numbers of visitors across the year followed a similar pattern to that in 2016, with June seeing the fewest number and visitor numbers spiking in March/April (around the time of the Festival de Jerez and the run up to the Clapham Book Fest) and December.
One hundred and sixty published articles prompted comments from artists, performers, academics, sports commentators as well as regular readers. All in all, a good year for The Story Bazaar.
Elsewhere others conduct their own reviews. Like Mark Coker, founder of the online e-book publisher Smashwords who also analyses the data about e-books from the previous year (I'll be blogging about the lessons or authors and publishers from some of his findings later in the month). Figures are also released by the British Library (Public Lending Right) in early February regarding library lending and the number of times a book has been borrowed from libraries¹ in the previous year.
In the wider industry Amazon, already the market leader, got even more market share. No indie publisher can afford to ignore this behemoth, especially  e-book publishers and self-published authors. Amazon launched their self-publishing platform in 2007, though it was Apple which later offered 70% list price royalties to authors (Amazon was forced to offer the same in order to compete).  Since then Amazon has used its huge size to attract authors to publishing with it exclusively, via KDP Select.  Books enrolled in
KDP Select cannot be offered for sale elsewhere.  Several of The Story Bazaar books are on KDP Select – though more recent ones are not.
There are benefits to enrolling – it allows authors to receive 70% royalties on book sales in Brazil, Japan, India and Mexico (which would otherwise pay 35%). In 2014, however, Amazon launched their Kindle Unlimited subscription service and the Kindle Owners Lending Library (KOLL) offering customers free access to e-books, audio books and magazines for £7.99 a month. This relies, in large measure, on e-books within KDP Select, over 1 million of them.  Why should a Kindle user buy an e-book when she or he can read that same book, and a legion of others, as part of Unlimited? And their authors – well, they receive a fraction of one penny per page read, nothing like 70% of list price.
In this way Amazon squeezes the life out of its competitors as more and more authors are corralled into KDP Select, as well as reducing payments to those authors via Kindle Unlimited and increasing its own profits. A double win for Amazon and its shareholders and another step towards total control of the market and of the 
supply chain.
No one is making authors sign up of course, but it's difficult enough trying to sell books independent of the large publishing houses, without also restricting one's market and Amazon offers the largest single marketplace for books in the world. It is too big to ignore. None of this is news in the publishing industry or to those who monitor this kind of thing.
How to stop this? Well, in the U.S. Anti-trust laws might apply, but there is no will in the Trumpian alternative universe, so it'll come down to the trusty EU to do the decent thing. Margarethe Vestager is the EU Commissioner for Competition who has already taken on Microsoft.   Let us hope that in 2018 she turns her beady eye on Amazon. Surely somewhere there is a campaign to ask her to do so?  Direct me to it if you know about it, please.
¹Based on a sample survey of libraries in the UK this has, until now applied to print books but the introduction of the Digital Economy Act in 2018 will extend this scheme to instances of remote borrowing of e-books.
If you enjoyed this article you might like  other posts about publishing              Clapham Presses                Or to compare it with previous end of year reviews                       Bazaar Numbers                 Happy Birthday Story Bazaar