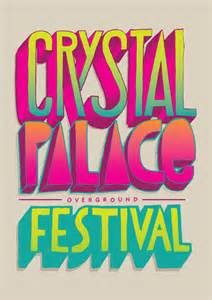 No sooner than the Clapham Book Festival is ended (and I repair off to Jerez for the Feria) than preparation is underway for the next Festival – Crystal Palace Overground.
All the curators got together last week to run through an overview of the programme and have a chance to ask questions of the operations team, who organise the big event on 17th June.  There is a lot to absorb, but I'm lucky – my Storytelling tent is one of the smaller ones and I don't have to cope with animals ( there is an urban zoo and, what appears to be, an enormous dog show ).  The logistics of getting the animals in, then keeping them from attacking each other and the festival goers, are quite something. Then there are the two sound stages ( Morcheeba is headlining on the Main Stage ).
There was also an interesting workshop in Norwood Library in preparation for Story Places, the inter-active story book. Dr Verity Hunt and her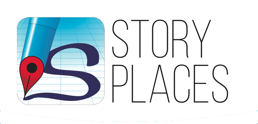 colleagues, Drs Will May and David Millard and their team from Southampton University demonstrated the technology, presenting their Storyplaces App to a collection of local people who all wanted to write a location-based story for the Festival. It is fascinating, the idea being that people who read the tale via their devices while in the Park get to be where the story action happens. The best stories will be performed in the Storytelling tent.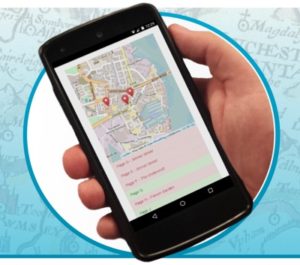 The app can be used on a tablet or a laptop or even a mobile phone and can be used to write a story or to read one. I was late arriving ( I had spent the morning leafleting to publicise the Clapham Book Festival, see Pounding the Pavements ) but did manage to catch Dave demonstrating how the app worked.
What this gives the writer is the chance to create new fictional layers on top of the real landscape, or reveal layers which exist but are not evident, or have been lost to history. A locative story might contrast the now and the then, or create connections between different views or interpretations of a place. I can't wait to read some of them.
Story Places will feature at 3.45, following on from Twice Shy Theatre's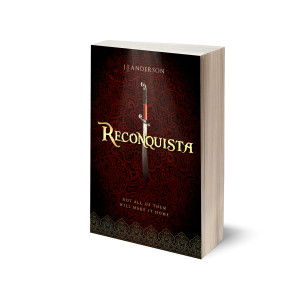 second stint improvising stories from the audience and Jo Clayton, the Storycycler with her South London Fairy Tales.  I have to organise my own half hour session, on Reconquista, which will take place at 5 o'clock.  This promises to be quite a challenge and I am taking advice from a number of experts – in storytelling, in stage managing a performance – and dredging up half-remembered techniques from drama teaching (which I did many, many years ago).
Things are gearing up already, with the launch of a new web-site (see here) and a Festival Programme (CPOFFestival booklet).  It's all getting very real and I am aware of just how much I need to get my 'act' together, quite literally. I'll be working hard between now and then.
If you want to follow the CPOF on social media you can do so at @CPOFestival on Twitter, on Facebook and on Instagram.
If you enjoyed reading this article you might also enjoy                The Spoken Word              Site Specific                     Local and Exotic Magic