What? I hear you say. Is this Kafka or Orwell?
It isn't fiction, but I'm not surprised at such a reaction, because University College London's Department for Security & Crime Science is one of the first of its kind in the world¹.
Based at the Jill Dando Institute² in Tavistock Square, in central London, the department seeks to reduce crime by the application of scientific methods and bringing together knowledge from many disciplines – engineering, architecture, economics, geography, medicine, psychology, statistics and town planning. Crime prevention, disruption of crime, rapid detection, forensics, policing and offender management all feature, as all contribute to reducing crime.
In the early years of this century Local Authorities, working with research institutions, empirically identified interesting deterrents to crime (I recall this from my own Whitehall work at the time). Good public street lighting was a major factor, the design of paths and walkways – common sense, you may say, but just look at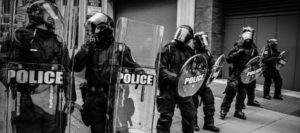 some of our public spaces and towns and city centres, let alone our municipal housing and you'll see how much could be done. This work has moved on a long way since then.
Similarly, researchers were just beginning to scientifically analyse how and why crime occurred. This is another big part of the Department's work, looking at how crime events occur and affect complex systems in the physical world or cyberspace, focusing on understanding what influences criminals' decision making, the patterning of crime events in time and space, crime reporting, intelligence analysis and security operations, and directly informs the design of prevention policies and security measures.
It's all terrifically interesting and just the place for a writer of detective fiction.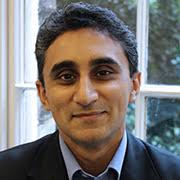 Oh. there he is.
Business Development Director, Vas Khan, also known as Vaseem Khan, author of the Inspector Chopra detective books and winner of the 2017 Shamus Prize for the Best Original Private Investigator Paperback (for The Perplexing Theft of the Jewel in the Crown) and Waterstones paperback of the year (for The Unexpected Inheritance of Inspector Chopra). Vas or Vaseem has been working at UCL Dept of Security & Crime Science since 2006, when he returned to the UK after a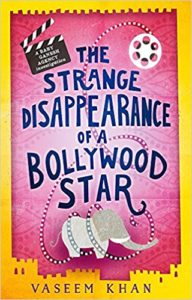 decade working in India. His latest book, The Strange Disappearance of a Bollywood Star, is published in March 2018.
He will be bringing his knowledge of India, of Crime Science and of writing to Clapham Book Festival on 12th May 2018, where he will be in discussion with Mark Lawson dissecting all things crime at 2pm at Omnibus Theatre, Clapham. Tickets are £10 each (£8 concessions).
¹Temple University, Philadelphia has something similar within its Department of Criminal Justice.
²For those outside the UK, Jill Dando was a much loved broadcaster on the BBC's Crimewatch TV programme who, in 1999, was murdered outside her home in West London. This prompted the creation of the Jill Dando Fund to set up, as a memorial to her, a university institute devoted to a new cross-discipline scientific approach to tackling crime.  The Institute opened its doors in April 2001.
For more on this year's Clapham Book Festival read          The Countdown Begins           Crime Land                   Walls Have Ears                    Clapham Book Festival – a taster