The Story Bazaar has a list of eight books in publication.
The Silver Rings             November 2018     E-book £2.99, Paperback £8.99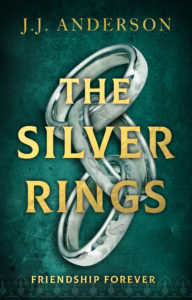 Adventure, intrigue and self-discovery in 13th century Al Andalus.
It is February 1265 and our heroes return home to find that their city has changed. Can their friendships and affections survive the new order?
Rebecca is love-lorn and persecuted; Miguel is now the head of the Delgado family; Ben, the reluctant hero, pines for the past and Atta is desperate to find his father, held hostage by bandeleros. Together with Nathan, the runaway with dangerous new friends, their story unfolds as King and Emir jostle for power in the mountains.
Nathan and Atta still wear their rings, but, in a cruel twist of fate, Juan's lost ring re-emerges, carried by someone who threatens Rebecca's future and her happiness. Meanwhile the bandits join forces with a new and dangerous ally. As an audacious plan to rescue Atta's father is hatched, the friends are separated once again, each of them in great danger.
Can they survive and find their way to safety and each other?
FRIENDSHIP FOREVER
Reconquista                  April 2016               E-book £2.10, Paperback  £8.99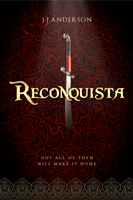 Number Five in Amazon's YA Historical Fiction chart*.
Long-listed Mslexia Children's Novel 2016*
Adventure, intrigue and self-discovery in 13th century Al Andalus.
'Reconquista is brilliant. It vividly brings the past to life.'
'Excellent. This is a real page-turner.'
'This teen/adult crossover book will have you gripped. I became immersed in the turbulent world of thirteenth century southern Spain.'
A novel for young adults and adventure story lovers of all ages. Reconquista is the first book in the 'Al
Andalus' series.
*     *     *     *     * Five stars on Amazon
The Village; A Year in Twelve Tales     April 2015     E-book £2.10, Paperback £7.99
A contemporary Book of Hours, these twelve, inter-linked tales chronicle life in a contemporary English village.
'What a superb first publication, I look forward to many more titles.'   Editiorial Review
'The prose is clear and crisp, with many threads coming together for an exciting climax.' Kindle best selling author.
'Totally absorbing, this book will delight anyone who is interested in people and their emotions, motivations and relationships.'
'This is a tour de force.'                 'This book is good, really good.'
*     *     *     *     *   Amazon five stars    *     *     *     *     *   Goodreads five stars
The Village is also available in three Village 'e'-shorts, Kindle only, for readers who prefer a shorter read.  Priced at £0.99p or $1.49 each.
The Village is also an Audio-book, available on Audible or iTunes priced at £13.55 with a running time of 8 hours 20 minutes.
The Story Bazaar Compendium 2015    December 2015                  Paperback £5.99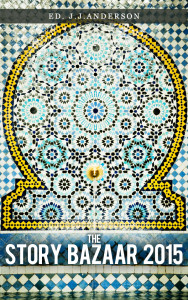 'I know when I come to The Story Bazaar I'll find something interesting and thought-provoking to read. The writing is always of such a high standard.'
'I love the look and feel of The Story Bazaar, it feels like I could actually be in a library and I've enjoyed reading the articles – informative, witty and well written.'
'The articles on southern Spain and flamenco are my favourites, they summon up the sights, sounds and smells of Andalusia.'
'It's only a month since I self-published, so the information on promotion and publishing is very useful. Thank you.'
'Truly enjoyable. Keep it up!'
Readers' favourite articles, essays and blog-pieces from 2015 by all of its writers. PLUS fiction by J.J.Anderson. Stories that Shakespeare didn't write – three tales inspired by the Bard and one inspired by London.
The Story Bazaar Compendium 2016    February 2017   'E' book £1.99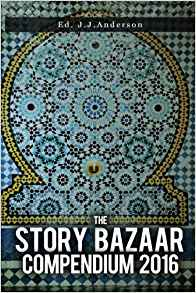 'Always worth dipping into.'
'I find I remember and return to many of these articles.'
In a momentous year, re-visit your favourite articles and blog-pieces from 2016 by all of the Story Bazaar writers. Includes the Democracy series, a Brexit Diary, Who Rules Spain and essays and reviews of cultural life in London and southern Spain.
Historic places, sometimes off the beaten track, worth a visit in London and Jerez de la Frontera and The Story Bazaar nomad reports from around the world.