The Story Bazaar publishes non-fiction (and some fiction) by writers and bloggers. These include –
Barbara Pidgeon
Barbara, who blogs as barbarapi, became a published writer in 2014. Her first book 'Shakti Manifest' (Westland Books) tells the story of the transformation of Rikhia, an impoverished village in north-east India. She is currently working on 'Speaking with Sadie' (working title) a semi-autobiographical work exploring identity and twentieth century working class life in Glasgow and a series of non-fiction books on breathing, all for publication by The Story Bazaar. She has contributed articles to 'The Times of India' and 'The Hindu'.
Barbara is a psychologist, nutritionist, breath specialist and yoga teacher. Formerly a senior executive with Shell, she is founder of Calmact. At present she is following a nomadic existence and blogging about her travels for The Story Bazaar.
Sue Pither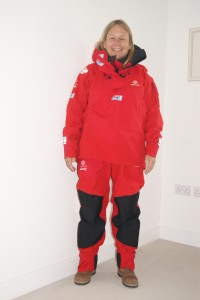 Sue is a Story Bazaar blogger. Based in London and the West Country, she is a civil servant and sailor.
Writing as suepsails, she tells of her preparations for and adventures on the Clipper Round the World Yacht Race 2015/16. Sue plans to write a full account of her experience, 'My Journey to the Southern Ocean' (working title) for publication by The Story Bazaar, with profits to Help for Heroes, the charity which provides direct, practical support for wounded servicemen and women and their loved ones.
J.J.Anderson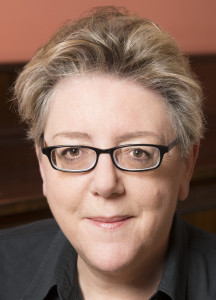 Julie Anderson is the founder of The Story Bazaar and regularly blogs as juliej. Her most recent publication is 'Reconquista', an adventure story set in 13th century Spain, which was long listed for the Mslexia Children's Novel Prize 2016. It reached number five in the Amazon chart for historical YA fiction.  She is currently working on the sequel 'The Silver Rings'.
Julie is also co-founder of the Clapham Book Festival and founder member of Clapham Writers.  She curates literary events in London, such as at the Crystal Palace Overground Festival and the Lambeth Country Show. She is the editor of 'The Story Bazaar Compendium' series, collecting together non-fiction articles and short fiction by herself and others and published via The Story Bazaar and on Readers Club. She has contributed articles to 'Aspire', 'SW Magazine' and 'Time & Leisure'. Her work features on a number of academic courses.
Lesley H.
Lesley is a Story Bazaar blogger.
She is a former nurse who has lived all over the world, including London, the Yukon and, currently, southern Spain. She blogs as lesleydecampo about life with in her rural idyll in the countryside outside Jerez de la Frontera, with her partner and an ever-growing number of animals.
Mr Beige
Mr Beige is an anonymous, occasional Story Bazaar blogger who writes, as mrbeige, about his adventures in foreign climes as a bird watcher's mate.