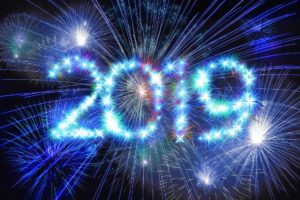 To everyone who reads The Story Bazaar, its blogs and books I wish you a happy, healthy and prosperous New Year.
The Story Bazaar web-site has been in existence for almost four full years now – beginning on January 20th 2015.  It has become increasingly popular, with visitor numbers ever growing. 2018 saw over 9,000 people visit the site from countries around the globe.
Unfortunately, in one sense, it has become too popular for its own good because the technology which supports it cannot cope with this number of visitors. It would, of course, be possible to up-grade to better technology, but this would be expensive and, without taking advertising or otherwise 'monetising' the site, ( and I am reluctant to do either ) these improvements are  not affordable.
It is also the case that, when it started, the web-site carried fewer blogs and had more contributors. That was the idea. The Story Bazaar was meant to
bring other people's writing to a wider public, not just my own. In the same way it was meant to publish others' books, though that too hasn't happened. In recent times, however, the number of contributors has fallen and the responsibility of writing the articles has fallen more and more on my own shoulders. Give that the search engines require articles of at least 500 words in order for them to feature and that, on average, the site carries three articles a week, this has meant one person (me) writing at least 1,500 words a week.  Doing so is now having an impact on the time available to me to write fiction, so I am going to have to stop blogging, or at least stop blogging so much.
So it is with regret that I am going to close down The Story Bazaar web-site from mid-January.  It will still exist, as a, free, wordpress hosted site at www.anderson.julie4.wordpress.com and there will be two more Compendia – collections of Story Bazaar articles – for 2017 and 2018, on-line and in paperback for those who want to add to their collection.  I will not, however, be blogging regularly on it.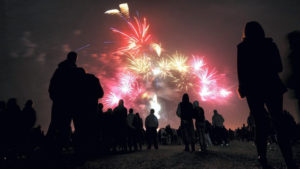 As an author Julie Anderson will continue to have an online presence, at http://www.jandmanderson.com* and I will occasionally blog on that site, but it is much more a static site than The Story Bazaar. Articles about Clapham Book Festival and other Clapham Writers activities will appear on their respective web-sites at www.claphambookfestival.com and www.claphamwriters.wordpress.com. I will continue to tweet @jjstorybazaar so do 'follow' if you want to know what's going on with me. I also have a presence on Facebook ( though I've never really got into Facebook and I don't want to, now that we are learning just what that corporation has been doing to our lives ).
I will find alternative homes for any blogs on Jerez and flamenco, or London and things to see and do and will let those of you on the Readers list know where they are, if you are interested.  In 2019 I will be concentrating on my next book, a thriller, set in Whitehall, the first in a series featuring the same central character.
In the meanwhile, I wish you enjoyment of the start of a New Year.
*Please note, this site will be active only after the closure of The Story Bazaar web-site.