On the basis that The Story Bazaar will close next week I hope you will forgive me for indulging myself by re-visiting my favourite blog articles of 2018.
I particularly enjoyed writing the articles about Carlton Kirby and Ali Gayler's charitable exploits with the Kirby Codec T-towel in 2018, raising money for the Qhubeka charity which provides bikes to people who need them in South Africa. These proved popular with the public too, especially on Twitter and made me some new friends. You can see them at A Little Bit of History…with bikes and Codec Futures ( and, from the previous year When is a tea-towel not a tea towel?  2018 was the second year of the Codec ).  I also had fun trying to track down how certain one day cycling races acquired the moniker 'Monument' ( see Monument ).
The Festival de Jerez is always great to attend and I have seen some absolutely fabulous performances over the
years. The 2018 edition was as good as ever, though I think the stand outs were Santiago Lara's Guitar in Time set and Rafaela Carrasco's Nacida Sombre, which will, incidentally, feature at the Sadler's Wells Flamenco Festival this year ( 25th February 2019 – tickets still available ) see Dancing to Different Tunes . My favourite blogs from previous years include Lamento – my attempt to capture a magical experience and Camerata Flamenco Project, a tremendous experience of a different kin.  The latter review prompted comments by the performers!  I still hope to see them in London.
Since June 2016 I have had fun and gained not a little satisfaction from digging around for facts about Brexit and, increasingly, the people who shout most loudly about it. I become more and more convinced that we in the UK are about to inflict huge damage upon ourselves, mainly because of a combination of not enough planning and thought being given to such an important matter ( thank you David Cameron and George Osbourne for using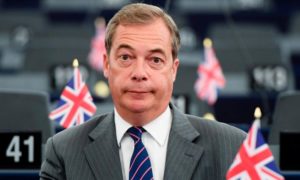 it as a means to deal with your own party's internal divisions ); democratic kick-back against austerity; our electoral codes and regulators having little bite (while the standard bearers of the right-wing free-marketeers pour millions into supporting the hardest Brexit possible); the willingness of some to break the rules, including a large corporation like Facebook, and the venality of some individuals.  If nothing else I hope it will serve to demonstrate to future generations that the Tory party is utterly unfit to govern a whist drive let alone a country.
I hope that Parliament will do the adult thing and set aside the result tainted as it is by foreign money, dubious tactics and lies, but I fear that, in our current political system, the desire for power, both party and personal, is greater than any sense of responsibility to the country and its people.  My favourite posts were Referendum II – The Hero returns which lampooned Nigel Farage and, more recently, The Last Days of Rome (Brexit), likening today's cast list with that of Republican Rome ( though without the Ceasars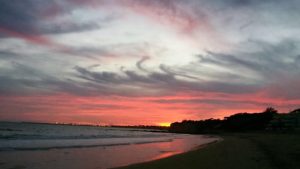 and Pompeys, or even Ciceros ).
Finally, very many thanks to the regular writers whose articles I and many others have enjoyed, this year as last and before. To Barbara Pidgeon, the Story Bazaar Nomad, whose wanderings and musings have held us all entranced ( if it's Monday it must be Malta ), to Sue Pither, who shared her preparations for a very tough undertaking, to Lesley from her campo, Mr Beige, the bird-watcher's mate and other contributors.
I have enjoyed writing the blogs and have made many new friends along the way.  If you want your own copies, The Story Bazaar Compendium 2015 and 2016 are available in 'e' book form and 2015 in paperback and those for 2017 and 2018 are about to join them.