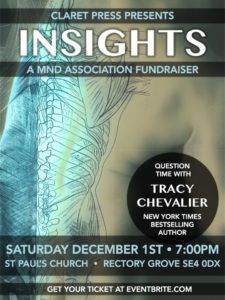 Tracy Chevalier, one of today's finest writers of historical fiction, is coming to a beautiful church in south London on 3rd December, 2018.
I have written before about her 2003 novel The Lady and the Unicorn ( see Summer Reading in Autumn ) although her most famous and commercially successful novel ( over 5 million copies sold ) is Girl with a Pearl Earring (1999) given the Hollywood treatment in 2003. More recently there is Remarkable Creatures (2009, Harper Collins), the story of Mary Anning and Elizabeth Philpot, early Lyme Regis fossil hunters and their tribulations as the import of their discoveries becomes apparent. Her newest book is New Boy (2017) a modern re-working of Othello and contribution to the Hogarth Shakespeare series and her previous novel At the Edge of the Orchard (2016, Harper Collins) is set in mid-nineteenth century north America, about how one can never really escape one's past.
Tracy is herself U.S. born, though she has lived in London for many years and she is a Fellow of the Royal Society of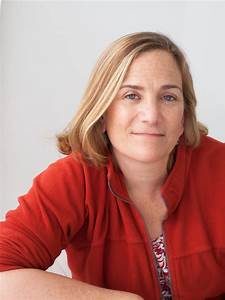 Literature.  She has been taking a sabbatical from events and interviews in order to concentrate on her next novel, due out 2019, but is making an exception for an event on 1st December at St Paul's Church, Clapham in aid of the Motor Neurone Disease Association. This fundraiser is organised, on an annual basis by Claret Press.  You can read more about last year's event and a trailer for what's on the menu for this year at Racontesse, the web-site of Sarah Gray.
One of Claret's authors, Sarah is a motor neurone disease sufferer having been diagnosed in 2015. After a career editing and directing in television, for the BBC, C4 and Sky, Sarah began using a different medium to tell stories and her first collection, of spooky tales, was published as Half Life, in 2016. Her second, Surface Tension a collection of 'dark tales' was published in 2017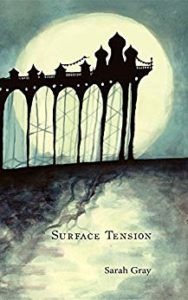 and her forthcoming collection entitled Urban Creatures will be published n 2019, all by Claret.
The fundraising event is also the opportunity to announce the winners and present the prizes from the Claret Press short story competition which ran earlier this year. The competition sought entries which dealt with disability in an innovative way, with the prize being publication in an anthology of stories, copies of which will be on sale at the event. All proceeds from the sales and from the event go to the Motor Neurone Disease Association.  There will be nibbles, wine, music and song, as well as the discussion with Tracy Chevalier. Doors open at  seven p.m. when drinks will be served, for commencement of the programmed item at half past seven, but the wider event ( which also doubles as the Claret Press Christmas Party ) continues until ten thirty.  Tickets can be had via Eventbrite costing £16 and a snip at the price, but hurry, the venue is beautiful but small and will sell out fast.
For more on books, authors and publishing try                         Novels Historical                             Two Novels Historical                Spine-chilling Tales                            Clapham Presses                      Plus ca change, plus la meme chose