As the year draws closer to its end one's mind turns to the Story Bazaar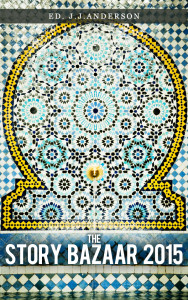 Compendium for 2016, a collection of the best articles from across the year.  Astonishingly, at approximately three posts a week, with the occasional addition, there are over one hundred and fifty articles to choose from. Each is at least five hundred words long, some much longer. That makes at least 75,000 words, which is the length of a good-sized novel.  There's not going to be a shortage of material.
I enjoy blogging, I don't do it to turn it into something else or earn money directly from it ( 'though I hope that folk who read the blogs also buy the books ).  But, as I explained last year, the idea of an old-fashioned year-book, or compendium, appeals to me. I certainly don't expect huge numbers to sell (very few sold last year), but it's a publication which promotes the reputation of The Story Bazaar. So one will be produced this year too.
Like last year there are some obvious series. Barbara Pidgeon's nomadic reports, for example, as she walked the West Highland Way and the Camino to Santiago de Compostela and her visits to Spain,  Corsica, the Arabian Peninsula and a variety of British locations. By the way, her travels continue and I'm hopeful of further reports from India.
There are the articles on political tumult, on Brexit and the ongoing attempts to form a government in Spain, the themes of which are likely to run and run (there are elections in Portugal, Austria, France and Germany to come soon and all include candidates of the far right).  And, of course, the ongoing articles about writing, most particularly about 'Reconquista' and its sequel, with all the research I've been doing, historical and geographical. There will be articles about publishing and marketing books as well as reviews of books and other art. The cover (left) is, by the way, a work in progress. I'll be blogging about my experience learning how to create book covers later.
Also included, as in the 2015 Compendium, will be sections on places to visit in London and Andalucia. These posts are perennially popular. Over the lifetime of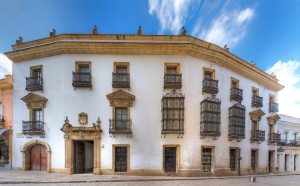 The Story Bazaar a record number of views attach to Visit to the Palacio Del Virrey de Laserna and Visit to the Leighton House Museum, with a high number of 'Visit to…' posts performing very well.  This suggests that these articles have an ongoing appeal and it has prompted me to think about publishing a short 'e' book online, including all the 'Visit to' type posts for London and, possibly, one for Jerez. A sort of personalised guidebook.
A major theme of advice to writers and publishers, especially of 'e' books, is to maximise the earning power of one's copy.  If the 'Visit to…' articles continue to gather attention, presumably from people looking for reviews of places to visit, then why not draw them into one place for free, or, perhaps, charge a nominal sum for them.  It can only be good publicity for The Story Bazaar and would cost only time.
The 2016 Compendium will also contain new fiction, the short stories which can only, up until now, be found on the Readers Club page of the site.  I have had less time to produce additional stories this year, having been concentrating on 'Reconquista' and its sequel, but there will be some new work in the Compendium.  'The Story Bazaar Compendium 2016' will, as last year, be free in 'e' version on the Readers Club page in the New Year. The printed version will be available at the end of January 2017.
For more articles abut writing non-fiction, try          From Gutenberg to Google                When is a font not a font?         Galleys & Ornaments