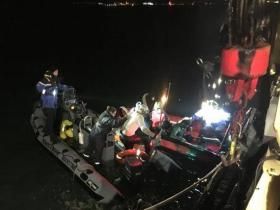 Number of refugees trying to enter Britain by sailing across the English Channel – just over 200, population of the UK 66.2 million (UN estimate 2018).  This issue hadn't entered my consciousness at all until Boxing Day when I think there was the first report on BBC news, of twelve people trying to cross the Channel in a dinghy.  There was another report on 27th and another on the 28th – total number of refugees heading this was, 212 and Sajid Javed decrees that this is a 'major incident'.  Even the BBC put inverted commas around that, it was so obviously not 'major' in any way.*
The Labour front bench responded by branding the HO strategy 'flawed' and saying Javid was 'slow to respond'. Now, this may be an ongoing issue which has not made the news before ( not so much happening on the domestic front between Christmas and New Year ) but it isn't major and the brouhaha simply plays to the prejudices of the Little Englander Tory shires.  When in doubt confect an immigration story and use the national broadcaster and the Tory backed press to give it legs. So, while Labour might have leapt on this as a chance to hammer the bench opposite, all they are doing is playing into their hands.
Because something else happened on December 27th in the Home Office. It released a video, promoted via social media, telling EU citizens living in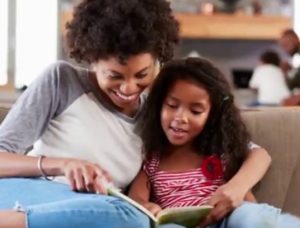 the UK that they and their family members would have to pay £65 (£32.50 for children under 16) for the privilege of living in the UK and that they must register by 31st December 2020 if they want to remain ( the inference being that they will be deported if they don't ).  First the video is inaccurate – it states '…you can continue to live, work and study as you do now.' This isn't true, as many long-term, tax paying residents have pointed out.  Under this scheme they cannot, for example, bring elderly relatives who can no longer look after themselves to their homes in the UK to care for them.  Nor can they take a temporary job elsewhere then return to their UK-based employment.
Second, it's vaguely threatening. Third it's not a good video ( see it on the Home Office's twitter feed here ). The jolly looking millennials who feature are stock advertising footage and, as @Irish Border has pointed out, they get about a bit, advertising grants in Canada, a reading scheme in the US and a bank in Australia. Many of hem are Getty Images. Funniest, however, was the civil servant from Home Office Press Office who said 'Seriously, you made me come into the office between Christmas and New Year to respond to a story about a talking border?'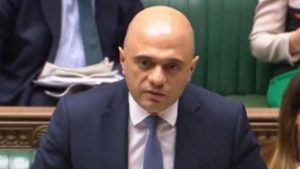 Of course what we actually have here is TORY WARS IIII, the latest in a never-ending sequence in which the Tory party or its MPs competes with itself/themselves while damaging the country it/they supposedly represent.  For Sajid Javid, current Home Secretary, is one of the front-runners to replace Theresa May and he has cut short a family holiday to return to British shores to 'sort out' the 'crisis'. At the moment it appears to be backfiring, so maybe Jeremy Hunt and Micheal Gove won't find that they have crises to deal with, though Gavin Williamson has already added his tupennyworth to this one.  And Boris, well, he's not a Minister any more, nonetheless I'm expecting a new broadside soon.
For more on politics try                   Last Days of Rome (Brexit)              Not Fit for Office?               Unravelling fortunes…...                  End Game          It's all about the money
*I have been unable to find up to date figures on the number of refugees taken in by European countries. But @ early 2016 the most went to Germany, then Sweden, then Italy, Switzerland and France, then the Netherlands, then the UK, which took in least when compared to population size of countries in this list.