So, after discovering that London is expected to reach legally allowed levels of pollution by 2025, I was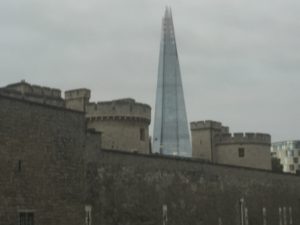 keen to dig a bit more deeply into finding out just what exactly that meant.
Saying 'twenty twenty five' in my head invokes childhood memories of 'Tomorrow's World'* and visions of a futuristic way of living where we think ourselves somewhere else and, hey presto, there we are. Well, although quantum physics appears to be saying that such mode of transporting ourselves is eminently doable, London in 2025 will certainly not be living up to my childhood dreams.
As things stand now… "Around 29,000 people die prematurely each year in the UK because of air pollution, according to Public Health England, and that figure is expected to be revised upwards later this year to take into account the health impacts of NO2."  The Guardian.
These figures, however, relate to the amount of 'particulate matter' (aka aerosol levels) and not to what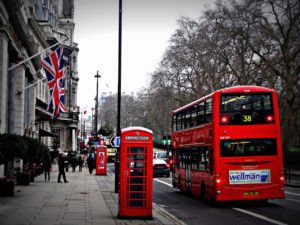 London aspires to for 2025, which relates 'only' to the amounts of NO2 in the atmosphere (aka invisible pollution), apparently responsible for killing some 9,000 people per year in London alone.
The EU allows that the level of NO2 per cubic meter may rise above 200 micrograms in any one place up to 18 times in a year. By January 8th this year, Putney had already broken this limit 19 times and Chelsea and Kensington followed in hot pursuit.
EU laws around levels of pollution came into force in 2010, however, it was only in 2015 that the UK government put plans in place to address its shortcomings and only when forced to do so after court proceedings
instigated at the behest of the environmental law group 'ClientEarth'.
The NO2 that we have the misfortune to inhale on a daily basis around London, and five other cities in the UK, is a byproduct produced mainly from the burning of diesel fuel – the infamous Hackney cabs and London buses are key consumers. To quote Elizabeth Truss (environment secretary in 2015)…
"We want to ensure people can continue to drive into city centres and by targeting action at the most polluting coaches, taxis, buses and lorries we will encourage the use of cleaner vehicles."
But I really don't get this? How will allowing privately owned vehicles (88% of the traffic) to drive into cities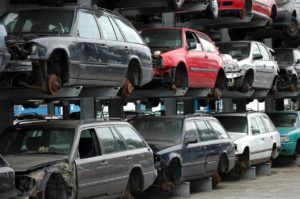 encourage people to do anything?
But then, we now have Andrea Jacqueline Leadsom (interesting name for the role) as our environmental secretary of state. She seems to be a nice person, after all, she kindly stepped down as Theresa May's opponent in the battle for the PM role. And, we can also take some assurance in that Andrea, who, whilst Secretary of State for Energy, opposed wind farms and renewable energy targets is, apparently now "completely persuaded" of environmental cleanliness.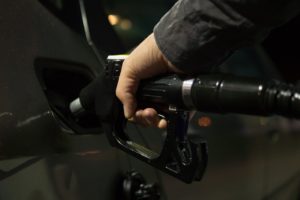 I'm a 'two thousand and sixteen' kind of person, as opposed to one who says 'twenty sixteen', the former feels somehow less wondrous in my mind, more prosaic and real. Sad to say, this approach is more aligned with the anticipated reality for London nine years from now.
Oh and by the way, post Referendum, are we still going to be concerned about 2025 and the EU's laws?
*For non-UK readers 'Tomorrow's World' was a very popular long-running BBC TV science programme from 1965 to 2003.
If you enjoyed reading this article you might also enjoy         The Nomad         April First, West Highland Way        Inside Out on the Camino                     Breathing ( really does ) Matter