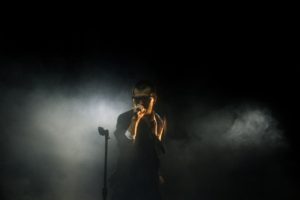 'All the world's a stage' as we know, but there are also occasions of specific performance (some of which I review for The Story Bazaar).  How far is a literary panel discussion one such?  And how does that compare, if at all, with telling stories to an audience, adult or otherwise, or reading poetry?  Stand-up comedy is performance, but can be both story-telling and, or, poetry.
The boundaries between forms, or lack of them, are exercising my mind at present as I am currently part of planning and organisation for two, very different, book and story-related events – Clapham Book Day (6th May ) and Crystal Palace Overground Festival (17th June & associated dates).
The first is a specifically literary, ticketed series of events, taking place in
Arts Centre and Library, the coming together of writers, of fiction and non-fiction, to discuss their works and areas of expertise with each other and audiences.  The second is more loosely defined, a large, open-air, free, tented festival in which books, or, rather, the stories and poems within them, are presented to and seek  response from audiences who are free to wander around a smorgasbord of artistic offerings.
The Programme for the former is now rapidly taking shape, as writers sign up and venues agree terms.  I'll be blogging about it in more detail in the near future and especially as I prepare to chair the middle event in the afternoon – 'Engaging the Past' – with historians and writers of historical fiction.  The reading for that will keep me busy from now until the day, I suspect.
The Programme for the latter is less firm, in part because it doesn't take place until June, in part because there are far more 'gigs' to accommodate and 'gigs' of different types.  There are practical considerations. How can the traditional telling of tales compete, even miked, with a rock band's decibels?  It can't, so we bookish sorts have to wait on the rock headliners and when they will play.
I am curating the Storytelling tent, but I'm also helping out with the Spoken Word tent ( see earlier post ).  The two are, of course, linked and I am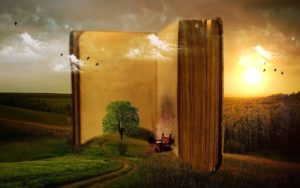 formulating a programme which dovetails with Anna's, who is my Spoken Word equivalent. Then there is the Performance tent in the Family Zone, where we also have writers, just those for young children. I'm working with The Reading Agency, a charity which promotes reading to bring one of their Ambassadors to the Festival (fingers crossed that we get someone, they are rather well-known names).
I'm also working, peripherally, with Dr. Verity Hunt, Fellow of Southampton University and Margaret Adjaye of the Upper Norwood Library Trust on their storytelling project, which will find fruition in the Storytelling tent at the Festival.  Check out Story Places for more about their research and how it impacts on local storytellers.
It's all very exciting.
And the answer to my original question?  Well, I'm interpreting things as loosely as I can get away with. They are all performance.
If you enjoyed reading this article you might also enjoy                Clapham Book Day                Readers Afternoon                     In the Garden              The Spoken Word