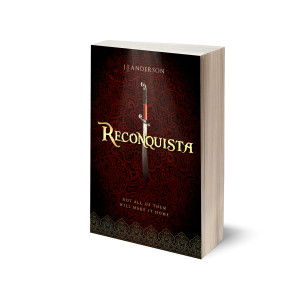 It will not have escaped the notice of regular readers of The Story Bazaar blog that 'Reconquista' has been published and is currently at No. 6 in the Amazon.co.uk chart for Young Adult, Historical Fiction, Medieval category ( it has dropped a place since last week ).  I also wrote recently about 'Omnibus Edition' the Clapham Literary Festival at which 'Reconquista' will be launched.  But, given the difficulties in getting a new book in front of potential readers, the Festival is not the only means by which I plan to promote the new book.
Inevitably, some of this is counter-cultural for a person who was taught, from childhood, not to 'show off'.
Just as with 'The Village' I have created and circulated a Press Pack for 'Reconquista' to the local free press and to local radio stations ( see PR, Hype and Profile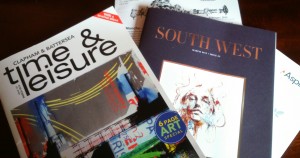 ). In addition, as part of the Festival publicity for the Readers Afternoon for Book Clubs, 'Reconquista' has been listed, with its front cover image, on posters and flyers distributed around Clapham and on-line in advance of that event. I'm hoping that some of the book clubs will choose to read my book and come along and talk about it with me on 6th May. Even if they don't the image of the cover is out there. Thus far here have been a number of enquiries regarding the Festival session.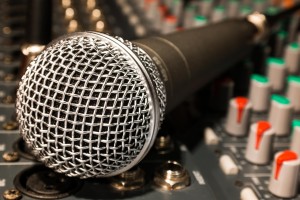 I have just completed a series of interviews with book bloggers across the world ( I have written about this phenomenon before, see Interviews ). You can find one on the on-line home of book bloggers Wayne Turmel and CoreenaMcBurnie both Canadian book bloggers. Others will appear later, on 18th May on US site  Waking Writer and at Creativity@Work, a blog run by Geetanjali Mukherjee from Singapore.
Before publication I circulated the manuscript of 'Reconquista' to a number of readers, who were all kind enough to give me short comments, which I duly used for pre-publication reviews.  Also, at the time of publication I contacted those reviewers with book review web-sites. who had reviewed 'The Village' and asked if they wanted to review my new book. All of them said yes, so I'm looking forward to some reviews from them ( though I don't know what they'll say ). I have also posted 'e' copies of my book on sites like Book Blogging, which seek to marry authors with book reviewers. I have been asked for a couple of copies, but haven't received any reviews yet – I'll wait and see if anything is forthcoming.
Otherwise I am dependant upon readers to give their opinions ( good, I hope ). The 'e' book includes the URLs to the book's Amazon page so that the
reader, when the book is ended, can go straight to the page and leave a review. I have had my first, a five-star review ( though from someone I know ).
Anyone who uses any of the on-line book retailers, of either printed or 'e' books will be familiar with the concept of sampling the book. I allow samples of five per cent of 'Reconquista' on both Amazon & all sites in the Smashwords Premium Catalogue ( Barnes & Noble, ibooks, Kobo etc. ). But I'm also posting the first two chapters of the book on book promotion sites like BeeZeeBooks ( see it here ). And there is, of course, reconquista.online, the book specific web-site.  Not much traffic on there yet, just a few curious folk, but that's not unusual for a new web-site.
If there is one thing I have learned so far in the world of selling books is that nothing is too much – it's a full-time job. So, over the next few months, I will be exploring the world of the electronic 'book tour' and seeking to attract the holidaying market. Watch this space.
If you enjoyed reading this post you might also like                How NOT to promote a book