I don't usually post on Tuesdays, but this is an exception. Tomorrow is 'Reconquista"s day on the London Underground through Books on the Underground and I'll be out and about across the tube network from commuter time onwards, so don't expect the usual Wednesday post until later in the day, or even on Thursday morning, when I hope to be able to share both pictures and experiences.
You can, if you so wish, follow developments in real time on the Books on the Underground  web-site or via their accounts on Twitter @BooksUndergrnd , Tumblr , Instagram and Facebook.' I will also be tweeting using #reconquistaonthetube on @jjstorybazaar. If you are a Twitter user please retweet using the hashtag, it would be good to get a trend going.
If you happen to be on the London Underground and see a copy of 'Reconquista' – it'll have a sticker upon it like
those shown here – either take it and read it ( if you haven't already ) and, or, take a photograph of it and send the pic to the Books on the Underground sites using the hashtag. The idea is to get people talking about the book, reading and then reviewing it, and the more people who contribute the better.
Mine isn't the only book which will be presented on Indie Book Day so I'll also be on the look out for others. I'll be photographing them too (and might take one to read, though I already have a very tall 'to read' pile). I hope they're interesting ( I don't yet know what they are ).
None Londoners, you might not be able to take part, physically, just yet,
but, be aware, this phenomenon is coming to a station near you soon.
Books on the Underground books and 'Book Fairies' have been spotted in Birmingham, UK and in the US, in New York (Books on the Subway), Washington (Books on the Metro), Chicago (Books on the L) and in Sydney, Australia (Books on the Rail). Though the Aussies have 'Book Ninjas' rather than 'Book Fairies'. Hmmm, something cultural there maybe (it's not to do with the gender of the founders, all are female).
There's nothing like a good idea for spreading like wild fire across the globe.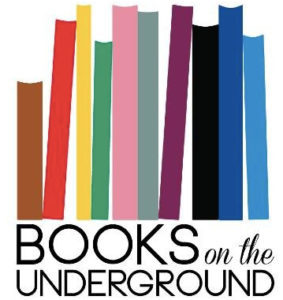 You could set up a version in the place where you live. Maybe in a few years there'll be 'Livres sur le Metro' and 'Libros en el Metro' and what about 'Books on the BART', 'Bucher uber die U-Bahn' or भूमिगत पर किताबें? I don't speak Hindi, so I'm relying on some translation software there, I hope it's accurate. Hindi speakers please let me know if it isn't.
I hope you enjoy following 'Reconquista' around the tube network tomorrow, I certainly intend to and I'll be wearing out some shoe leather to do so. I want to see who picks up my book.
#reconquistaonthetube
If you enjoyed reading this article you might also enjoy        The First Library                   In the beginning….            From Gutenberg to Google                   How NOT to promote a book            The Real Thing