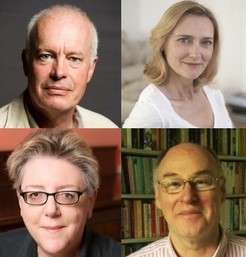 Dame Hilary Mantel has begun recording this year's BBC Reith Lectures on historical writing. I am particularly interested in hearing them, not just because Mantel is one of our foremost writers, but because of the recent discussion in The Past is Another Country at Clapham Book Festival between writers of historical fiction. I promised in an earlier article – Death and The Past – to return to the substance of that discussion, so now seems a good time to do that.
Mantel calls the five lecture series Resurrection: The Art And Craft and in them she will discuss the legitimacy and usefulness of
historical fiction and if there is a kind of truth that only fiction can tell. Already there is controversy brewing, with John Guy, the Tudor historian, telling the audience at the Hay Festival that he fears people will read fiction as fact and points out that Mantel got certain things 'wrong' in her Cromwell books, like the name of the Mayor of London ( though he also points out that this doesn't matter, as they are novels, i.e. fiction, not fact ).
In our discussion all, including Robin Blake and Simon Berthon, writers of both fiction and non-fiction, were in agreement that it was the prerogative of the writer to 'adapt' the facts to the story ( see Seduced by History ). The narrative usually takes precedence. Mantel herself has said of writers of historical fiction "You have the authority of the imagination, you have legitimacy. Take it. Do not spend your life in apologetic cringing because you think you are some inferior form of historian. The trades are different but complementary."
So verisimilitude, that which seems real, is what's important, not necessarily a true account of fact, so long as it serves the narrative ( see Authenticity and Verisimilitude ).
What about controversial historical events and characters? In the Clapham discussion Elizabeth Fremantle cited the example of Amy Robsart, first wife of Robert Dudley, favourite of Elizabeth I, who was found dead at the bottom of a flight of stairs.  It was widely believed, by Dudley's enemies at court, that the Earl had his wife killed, in order to enable him to marry the Queen. The Queen's enemies too believed that she may also have had a hand in things. There is no evidence of either, but how to treat this in a novel?  Elizabeth chose to do so by having some of her characters believe one version and others another, just as people would disagree in real life – a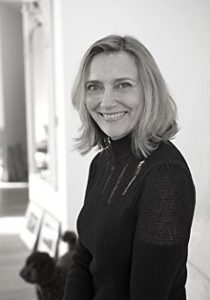 neat way to deal with it.
Incidentally, Elizabeth was at the lecture given by Hilary Mantel during the Oxford Literary Festival when she made the comments about having legitimacy. This was subsequently deemed an 'attack' on fellow historical novelists ( the press loves to misrepresent Mantel and often quotes her out of context ). You can read what Elizabeth made of it on her blog.
Of course, in the age of Trump and 'alternative facts' ( see Alt-Life ) we blur the lines between fact and fiction at our peril. It was another writer, the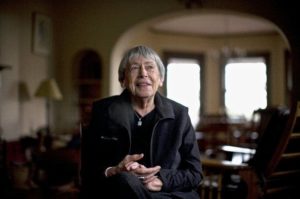 much garlanded US author, Ursula Le Guin who put it succinctly "The test of a fact is that it simply is so – it has no 'alternative'.  The sun rises in the east.  To pretend the sun can rise in the west is a fiction, to claim that it does so as fact (or "alternative fact") is a lie."
At the CBF we also discussed why writers chose to write about the past and, if, in fact, in doing so we were actually writing about the present, just looking through an historical prism? Robin Blake and Elizabeth Fremantle agreed and Hilary Mantel does too. "Are we looking into the past, or looking into a mirror?" she asks.
I'll be very interested to hear what Mantel has to say about the craft – the practical job of 'resurrection,' and the process that gets historical fiction on to the page. In 'The Past…' we decided that total immersion in period is
what's required.
The 2017 Reith Lectures: Resurrection: The Art and Craft by Hilary Mantel will broadcast on BBC Radio 4 and BBC World Service over five weeks from Tuesday 13 June at 9am. The lectures will be available as podcasts and there will be accompanying content on the Radio 4 website.
If you enjoyed reading this article you may also enjoy             Seduced by History                   History Writing            Authenticity and Verisimilitude