…and the Parakeets.
At first it was south west London, the greeny swathes of Twickenham and Kingston, open spaces which were easy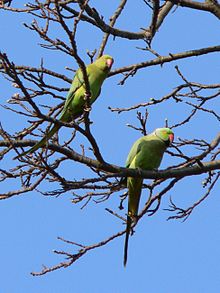 to colonise, like Esher Rugby Ground. Then they back-filled, through Putney, Barnes and Fulham. Still south of the river, by and large, they have become city habituees usually congregating in large flocks (the RSPB estimated a population of 50,000 in 2010). This year they were at Chelsea, RHS members pointing out the flashes of almost iridescent green in the poplars, the raucous squawking impossible to ignore.
The parakeet is a small to medium sized parrot with long tail feathers, which includes the common budgerigar, but it is Psittacula krameria  a somewhat larger version than a budgie, which are to be found in London. No-one knows how the feral rose-ringed parakeets got here. Did they escape from Shepperton Studios during the filming of 'The African Queen', were they released by Jimmy Hendrix in
Carnaby Street, were they freed from an aviary by the big hurricane of 1987? These are just some of the theories.
They have populated Kew and Battersea. But what of Clapham? That triangle of green on any map of London which indicates Clapham Common?
I have seen them, singly or in pairs, but not in the roosting flocks which dominate Kew, drowning out other birdsong with their cries.  The answer is not far away. Any traveller emerging from Clapham Common tube station can see it.  Rooks and crows, lots and lots of them. They cluster in the trees at the northeast corner of the Common, especially
around Clapham Common station where there are rich pickings from restaurants and fast food outlets. These are big, predatory-looking birds, their hooded obsidian eyes as sharp as their beaks, their blue-black plumage dulled by Summer city dust. The bruisers of the avian world.
Crows and rooks belong to Clapham. One of the old roads crossing the Common, here long before Clapham became part of London, is called The Rookery (and it gives its name to a local bar and restaurant). They roost in the mature trees around the tube station and in the line of plane trees along The Avenue (another old track-way which leads away from the station) and, when they decide to take-off en masse, their wing-beats drown out the traffic noise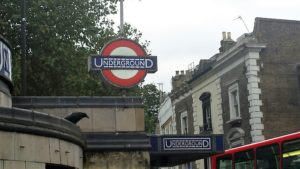 from the South Circular.
These birds rule here. They co-exist in uneasy truce with the geese and swans on the Mount Pond and haunt, or menace, depending on your point of view, the fishermen on the Eagle Pond, always scavenging after food. They have not, however, resorted to the threatening behaviour of their fellows in Eltham Park, south east London, and attacked a number of joggers in 2014 ( see Evening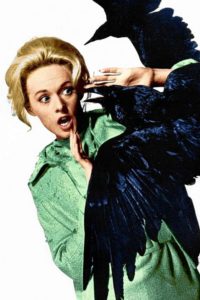 Standard report ).
It's not surprising that the parakeets have failed to dislodge them. Yet rooks aren't the only problem for the parakeets.  There is evidence that London's birds of prey are finding the parrots to be a useful food supply.  There are peregrines and hobbies, tawny owls and sparrowhawks and they've been catching and eating the parakeets.  One pair, nesting on one side of Charing Cross Hospital on Fulham Palace Road, have been caught on film bringing parakeets back to their nest as food for their chicks ( see Charlie and Tom ) on a regular basis.
Is this a threat to the survival of these exotic immigrants?  Not really, the populations will probably stabilise, says the RSPB.  I'm glad that they are safe, but, while they are bright and jolly, I'm rather glad that they aren't taking over here in Clapham.  The crows and rooks are doing a service for other, native, hole-nesting birds, like nuthatches and woodpeckers and I want to hear the songs of the blackbird, thrush, starling and sparrow.  Nonetheless, it seems that the parakeets are in London to stay, just not where there are crows and rooks.
If you enjoyed reading this article you might also enjoy                   A Walk on the Wild Side             Amazing Grace