More convivial bookish doings in Clapham this week, with a return to Clapham Books to hear J.M.Taylor read from his new
novel 'Departing Vienna'. A cross between a detective story and a thriller, this is a book which also deals with guilt, especially inter-generational guilt and identity.  Although the weather was warm, John chose to read inside, thereby avoiding the competition of low flying planes and helicopters – very wise.  The reading was very well received and there was much discussion afterwards.
Again, other writers were in attendance, notably Alice Wooledge Salmon, drawn by her interest in Vienna, and a playwright, to whom I wasn't introduced.  I really must hone my journalistic skills if I am to report on such events in this blog. It would be good to gather information which may be of interest to readers when I am actually taking part in them, as opposed to realising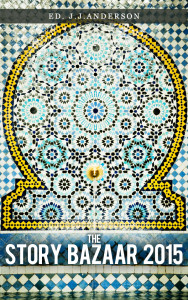 that I don't know things when it's too late to find them out!
Alice is a poet, a writer of short stories and an essayist, writing for publications like the Guardian.  It was a co-incidence that I met an essayist during a week in which I attended a seminar on blogging and books. Regular visitors to this site may have noticed that The Story Bazaar will be bringing out a Compendium for 2015, probably just before Christmas, which will be a collection of articles which first appeared as blog pieces, the short fiction and articles already enjoyed by subscribers and some new material.  But there is more to creating a satisfying book from a blog than lumping together material which already exists, so I decided to try to learn how to go about making such a book.
This made me think about just what a blog is and what I am blogging about.
The words 'blog' and 'blogging' are so well-used now that it's easy to forget their very recent vintage.  And, as is often the case with web-based phenomena, there seems to be no consensus about what a blog is, other than about the technology used to produce it.  The form can run from about three hundred to over a thousand words ( though The Story Bazaar likes to keep to about six hundred or so ), it can be immediate and topical, ongoing and confessional, give 'expert' advice, review current arts and events or consider abstract ideas.  It is, in many ways, an essay. And an essay is 'a literary device for saying almost anything about almost everything' ( Aldous Huxley, prolific essayist, amongst other things ).
The Story Bazaar blogs are, guest bloggers aside, a reflection of its founder's preoccupations, with writing and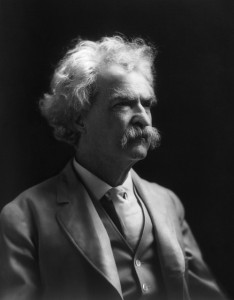 publishing, with history, music, art and architecture, with her immediate environment and with what's happening in the world around her.  It's akin to writing a newspaper column, I suspect, and there are some excellent examples of books made out of newspaper columns, see Julian Barnes' 'Letters from London' ( Picador 1995 ). There are also plenty of fine journalists/novelists in the past, Mark Twain, Jules Verne, Edgar Allan Poe and Charles Dickens, to name but four. I don't compare myself to any of these, please note, I merely state that it's possible to be both journalist and novelist and to use one skill in the service of the other.
So, I feel rather more capable of publishing a collection of essays ( amongst other literary 'shorts' ) as opposed to managing a completely new form.  Plus ca change. That is not to say that other, less traditional bloggers than I, aren't breaking completely new ground.  If you know of any please point me in their direction.
Anyone interested in reading Huxley's analysis on essays can find it in the Preface to his Collected Essays.