Chris Wiley, the Cambridge Analytic whistleblower testifies to the US Senate Judiciary Committee and Jeff Silvester, COO of AIQ (Aggregate IQ) testifies to the DCMS Parliamentary Committee on the same day, answering ( or avoiding answering ) questions about the mis-use of data by the big data companies (and small consultancies). The links between extremely wealthy individuals – backers of Breitbart and other right-wing media, the Russian state, Facebook, Trump and some of the Brexit campaigns become more apparent.
Damian Collins, Chair of the House of Commons Culture, Media and Sport Select Committee, has been very tenacious in tracking down even more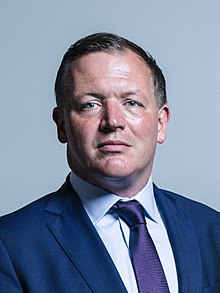 information and is still insisting that Mark Zuckerberg answers his Committee in person. Though it was journalists, most particularly, Carole Cadwalladr of The Observer, who were the really tenacious ones and made the initial breakthrough. It now seems increasingly likely that there has been major election fraud in the UK if not the US.
A file is passed to the Crown Prosecution Service. Let's see what happens next.  Democracy can only thrive if elections cannot be bought. That is why there are spending limits imposed. If Leave breached the rules, then surely the Referendum result is void. We will see.
One wonders what the Daily Mail headline will be then. It, and other Brexit supporting newspapers, already have much to answer for in increasing the toxicity and intolerance within public debate of politics (and which led, let us not forget, to one MP's untimely death).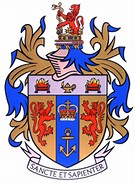 The recent Kings College study of press reporting during the ten week campaign leading up to the UK Referendum in 2016 makes interesting (and depressing) reading and, to blow The Story Bazaar's trumpet, picks out issues identified at the time by us. It particularly exposes just how Brexit supporting newspapers whipped up anti-immigration feeling having specifically identified this as an issue which had the potential to deliver an overall win. Although the economy was the subject most covered during those ten weeks (7,028 articles) immigration came in second (4,383) and, of the articles on the economy some 30% were immigration related (an additional 2,108). The tone was toxic.
Meanwhile, in timely fashion, the EU brings in the GDPR, or General Data Protection Regulation. This comes into force on 25th May 2018, this Friday. It covers all EU citizens and all businesses who have subscribers from the EU.
And, if your experience is anything like my own, the resultant actions are clogging the inbox of every e-mail address in town.  Every service to which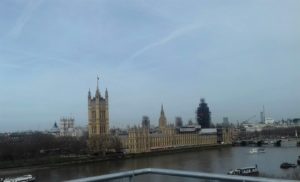 we subscribe, or retailer who has our e-mail address is asking that we continue to give permission for them to use our data.  It's annoying, but a small price to pay for greater transparency and control, especially now that truth is emerging about the way our data was used in both the US Presidential Election and the British EU Referendum.
The Story Bazaar is, like any other web-site, a holder of subscriber information ( although we don't do anything at all with it apart from use it to send you automated notifications of our blog posts ). We too have a GDPR conformant Privacy Policy. To see it click here. One new feature, however, is a 'cookie' banner, stating that the site ( like almost all sites ) uses cookies. Our sign-up protocols already state our promise not to mis-use users data and give subscribers an opportunity to opt out of receiving these at any time.  So we should be covered for GDPR purposes and your data will be safe with us.
Like everyone else, we will be watching how events unfold.
Other articles on politics, which pick up on exactly the issues identified by Kings College are                   Nothing to Fear                      Britain is Free!            The Demagogue's Handbook                      The Demagogue's Dictionary