One of the best things about being a writer is meeting some interesting, engaging and really nice people.
I have met more writers since I became an author than in the whole of my life until this point. It's hardly surprising, as we are all, famous, unknown or infamous, doing roughly the same thing, though with different levels of expertise and sophistication.  I speak, of course, about promoting our books.
I have discovered three fellow writers, one of them quite famous, living within a half mile radius of my home (and that's not counting the really well-known novelists who live in this part of London, like Will Self and Julie Myerson).  A number of us are considering setting up a local writers group, or collective (anarcho-syndicalist of course) to get more leverage with joint promotions and establish links into existing organisations like arts centres and libraries.  I have promised to arrange our first meeting…..
I have also met with writing professionals, the editors, booksellers, cover designers, conference organisers, who are unfailingly helpful to a newcomer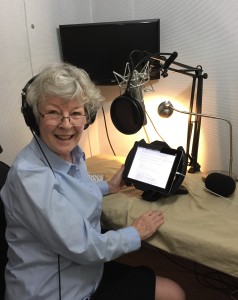 like me and often very insightful, mainly because they are writers themselves. Such a small percentage of writers are able to make a living from writing, that we often have to have more than one string to our bow.  So I now know novelists who are also actors, editors and screenplay writers ( thanks for tea, Stuart ) and actors who narrate books ( Elizabeth, right ). Others work in book shops or libraries ( hello, everyone at Clapham Books ). Many have started out as self-publishers/designers/promoters and, having had success, now make a living out of offering help and advice to those who are just starting out ( check out Joanna Penn's web-site, The Creative Penn ). Many, many moonlight as writers while earning a crust in 'day jobs'. I know that I'm very lucky to have the time and wherewithal to allow me to write and publish.
For people who work in isolation writers are a chatty bunch, or, at least the ones I've met are.  And people have some very interesting anecdotes.  John Taylor, a military historian who has just taken a first step into fiction writing, as J.M.Taylor, with his novella 'Departing Vienna', ( Forbitou Books, click here to see the cover Taylor_DepVienna_frontcover ) told me about his experience checking out a military history book of his on-line.  'The Sharpest Fight' is a detailed analysis of a Napoleonic-era battle which took place at Tarbes in south-west France.  It's carried by Foyles and good military history bookshops.  It is also sold on-line by Abebooks, a web-site which sells new and second-hand books.  Abe is a linking site, used by bookshops around the country.
John searched for his book to see if shops in certain locations stocked it.  He found it in several locations, priced at £55, £50 and £70 ( if memory serves ).  The bookshops selling it clearly thought it was a collector's item and had priced it accordingly.  Yet 'The Sharpest Fight' is still in print, retailing at £12.99 and it's still selling, even though it was published a while ago (military history books continue to sell for much longer than most fiction).  At least John's book was priced at more than retail. The fate of many an older book, long past its first flush of sales and unlikely to sell more than a handful of copies a year, is the bargain book sale or the free giveaway.
There is a move, within what a news bulletin would doubtless call 'the writing community' to encourage authors not to go down the giveaway route,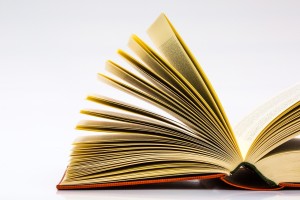 which is now often resorted to from the outset, to get the Amazon algorithms working for a book or establish an audience.  Although this has been a career launching move for some, for many others it means that readers are discouraged from paying the full cost of a book, even on-line, thereby making earning a living even more difficult for writers.  Digital and self-publishing is still so new that it opens up possibilities and has consequences which are not yet widely or fully understood. So there are also a number of campaigns to promote ethical behaviour amongst writers, see the 'Ethical Author' badge on this web-site; and campaigns and petitions to encourage institutions and prize-juries to include independently authored works, to be considered on their merits, rather than always resorting to or relying on the Big Five publishers, thereby allowing access to markets and publicity currently denied o the independent author.
So things are changing, but slowly.  In the meanwhile I am enjoying the unlooked-for social benefits of being a writer.  Now I've just got to knuckle down and finish the new novel – so it's back to 13th century Spain for me for the next few days.