Guy Burgess was one of the most famous spies in the history of spying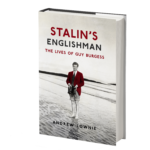 and unusual, in that he got was identified but got away.  He has been the subject of much speculative drama and fiction since, most notably Alan Bennetts's An Englishman Abroad.
Burgess was the most important, complex and fascinating of 'The Cambridge Spies' – Maclean, Philby, Blunt – brilliant young men recruited in the 1930s to betray their country to the Soviet Union. An engaging and charming companion to many, an unappealing, utterly ruthless manipulator to others, Burgess rose through academia, the BBC, the Foreign Office, MI5 and MI6, gaining access to thousands of highly sensitive secret documents which he passed to his Russian handlers.
Andrew Lownie shows us how even Burgess's chaotic personal life of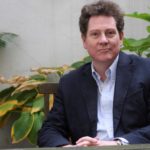 drunken philandering did nothing to stop his penetration and betrayal of the British Intelligence Service. Even when he was under suspicion, the fabled charm which had enabled many close personal relationships with influential Establishment figures (including Winston Churchill) prevented his exposure as a spy for many years. Stalin's Englishman: The Lives of Guy Burgess is the winner of the St Ermin's Intelligence Book of the Year Award 2016, a Guardian Book of the Year, The Times Best Biography of the Year. Mail on Sunday Biography of the Year. Daily Mail Biography of Year.
Andrew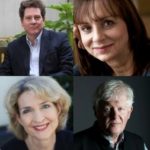 will be discussing Burgess and spies in general at 17.00 on 6th May at Clapham Book Festival, along with Rick Stroud and Jane Thynne in a panel discussion Spies Under the Bed, chaired by Elizabeth Buchan.
Rick's latest book Lonely Courage, is also about real life spies, the courageous women, who worked for the British Special Operations Executive in occupied France in WWII. On 18 June 1940 General de Gaulle broadcast from London to his countrymen in France about the catastrophe that had overtaken their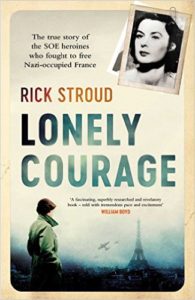 nation – the victory of the invading Germans. He declared 'Is defeat final?  No! . . . the flame of French Resistance must not and will not be extinguished'.
The Resistance began almost immediately. At first it was made up of small, disorganised groups working in isolation. But by the time of the liberation in 1944 around 400,000 French citizens, nearly 2 per cent of the population, were involved.
The Special Operations Executive (SOE) set up by Winston Churchill in 1941 saw its role in France as helping the Resistance by recruiting and organising guerrilla fighters; supplying and training them; and then disrupting the invaders by any means necessary. The basic SOE unit was a team of three: a leader, a wireless operator and a courier. These teams operated in Resistance circuits and the agents were given random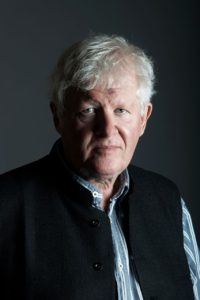 code names. The aim of this work was to prepare for the invasion of Europe by Allied forces and the eventual liberation of France. It was soon decided that women would play a vital role.
Thirty-nine female agents were recruited from all walks of life, ranging from a London shop assistant to a Polish aristocrat. What linked them was that they knew France well, were fluent in French and were prepared to sacrifice everything to help defeat the enemy. The women trained alongside the men, learning how to disappear into the background, how to operate a radio transmitter and how to kill a man with their bare hands. Once trained they were infiltrated behind the lines by parachute or tiny aircraft that could land in remote fields. Some of the women went on to lead thousands of Resistance fighters, while others were arrested, brutally interrogated and sent to concentration camps where they endured torment and death.
Lonely Courage tells their story and sheds light on what life was really like for these brave women who tumbled from the sky.
Come along and listen to the discussion of spying and spy writing on 6th May at Clapham Book Festival.
If you enjoyed reading this article you might also enjoy      Books & Snippets       Snippets & Books             Place & the Writer