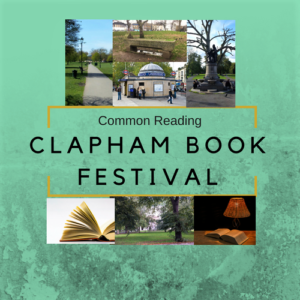 We're posting interesting facts about our authors on Instagram this year, and some of their new books, which haven't even been published yet.
So far we have let the world know about Anne-Marie Neary's new novel, to be published in August 2017, entitled The Orphans (Hutchinson). It's set on Clapham Common, though it begins in Goa, 1992.
Six year old Jess and her little brother Sparrow are on the beach, playing at
the water's edge. They look to the place where Mama and Pa had been sitting, but there's no one there. Jess and Sparrow hold hands and sit on the sand so that they can catch the moment when their parents come back. But nobody comes back. And one sleep goes by and then two, and then twenty-two, then forty, then ninety-five, right to the end of numbers. And nobody came back.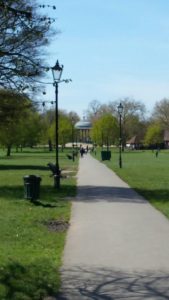 The novel moves forward to London, 2017. Jess, now a lawyer, wife and mother has become a locker of doors. She has built walls around her life and her ordered home to keep further disaster at bay. Ro has taken a different path. He has followed his missing mother all his life in the hope that one day he will find her and she will love him again. When Ro steps through the garden gate back into Jess's carefully guarded world, bad things start to happen. The time has come for Jess to find out what happened on the beach that day.
Anne-Marie, a Clapham resident, was inspired by Clapham Common, especially the Bandstand Cafe, the old changing rooms and the wood.  Also, as a former lawyer, she used her own experience in drawing the professional life of her character, Jess.  Anne-Marie will be taking part in the Death in the Afternoon session at 2p.m. on 6th May.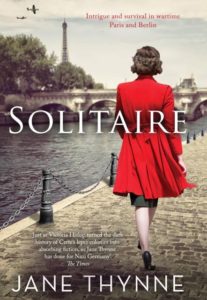 We've also shared pre-publication info about Solitaire, Jane Thynne's new Clara Vine novel, to be published in May 2017 (Simon & Schuster). It will be the fifth novel to follow Clara Vine, Anglo-German actress and British secret agent in Nazi Germany, a series that began with Black Roses.
The latest book begins in June 1940: it is the first summer of the war. Berlin is being bombed and nightly blackouts suffocate the city. Then France falls and a shadow descends.
A shadow has fallen over Clara Vine's own life, too. She is an Anglo-German woman in a country that hates England. Then she is summoned to meet the Propaganda minister, Joseph Goebbels, who has decided that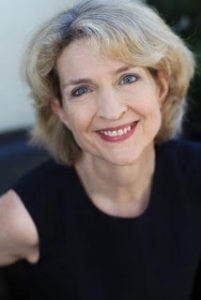 Clara should adopt a new role – as his spy.   Much as she dislikes the idea, Clara realises this might be the chance to find an escape route to England. But Goebbels has other ideas and soon Clara is drawn into a web that threatens to destroy her. As everything she holds dear is taken as ransom, she must fight to protect her family – and to survive…
In real life the men who led the British Intelligence services in the 1930s believed that women were 'too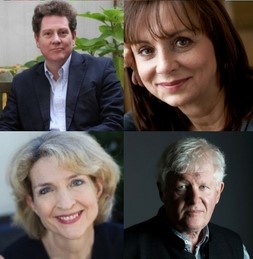 emotional' to make good spies. So Jane's Clara character is ahead of her time. Of course, as we all know, some of the most successful and brave spies were women. Jane will be participating in the Spies Under the Bed session at 5 p.m. on 6th May.  So will Rick Stroud, whose new book is about SOE heroines… but that's another story.
If you enjoyed reading this article look out for more under the Snippets titles, or try                Clapham Book Festival 2017                 Place & the Writer                Short Stories                   Another Child's Eye