As I write this article I am sitting in the Waldorf Hotel near Covent Garden, slightly proud that I have arrived a little early for a meeting and am making good use of my time.
My mind, as I reflect on how I am feeling now, is generally good. I have warm and fuzzy feelings still held from the second phase of the leadership programme I am currently engaged in. I finished a week in Sitges together with my 'Tribe', just two days ago (of which more later).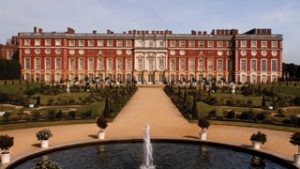 And (please note, I am learning not to use too many 'buts' in my life) quite a lot of my body, I have to admit, is actually aching after running the Hampton Court half marathon. What a well organised event this was, with around 4,000 competitors lining up ready for the 08:30 start. Thankfully it was a dry day with a promising sunrise on the horizon. The race website had advised…
Runners will enjoy the closed road loop around the picturesque village of Thames Ditton, the historic Royal Borough of Kingston upon Thames Marketplace, the iconic three mile stretch of the Barge Walk beside the Thames and of course full views of Hampton Court Palace where Henry VIII will be waiting to cheer you on.
I wasn't out for a personal best, I have a sense of reality around that, and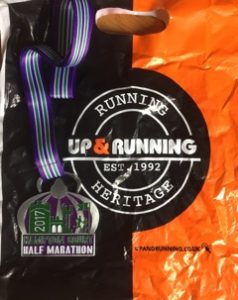 this was, after all, to be a training run in my journey towards the Comrades event in June. I was pleased, however, to have maintained a steady pace and to have been able to keep my finishing time (just!) under two hours. A bit faster than my training runs to date and hence the stiffness in the parts that are not quite so warm and fuzzy. But (oops), AND even fear and pain, I am learning, can be a force for some sort of exhilaration.
The leadership programme I am currently engaged in requires me to be in Sitges for a week four times in a year. As said, I was there recently and two stages are now complete. Each of these 'face to face' weeks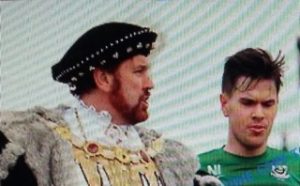 together with twenty two co-participants has involved something called a 'ropes day' i.e. time spent in nature blindfolded, or in some other way disoriented. Venturing up somewhere high to walk across a narrow beam or some such thing supported by ropes. Well, there is nothing like this for getting oneself to be in the moment…
During the first week in Sitges, I had to venture to the top of a telegraph pole type thing, from which I had to jump off. Rationally, I was totally aware that the ropes I was attached to, would prevent me from smashing into the ground. My irrational fear, at that particular moment, however, meant that my whole body was absolutely shaking. And, when I managed
to let go of the fear emotion, I realised, the vibrations that I was feeling in every cell of my body, were more than warm and fuzzy, they were positively thrilling. Realising this, rather than banging on a bit about eradicating fear, I am now thinking that fear is something we can, perhaps should, embrace.
I came up with a way of conceiving my running recently, which is that, since I and our world is mainly made of space, in reality I am nothing running through nothing. What do I have to fear about running 90km?
If you enjoyed reading this article, read more about Barbara's adventures as she walked the West Highland Way (A Lone Sheep, The End of the Way), the Camino Portugues (Camaraderie on the Camino, To the End of the World) or travels as a nomad around the globe ( Incredible India, Baring All ). Or catch up with The Story Bazaar sailor doing similar preparatory work in Trust.