As the London Book Fair takes place this week it might be time to take a look again at small, independent publishing houses. Clapham has a fair number of them (see Clapham Presses), of various types.
The Independent Publishers Guild has a stand – number 6E70, left – on which it promotes the books of its members (at last count over 600 indie publishers, of all shapes and sizes). It was also their annual Spring conference recently and, while I didn't go along, my friend Katie Isbester did.  She is the proprietor of Claret Press, a boutique publisher based in Clapham. I met her just over a week ago for a catch-up. So what were the main themes of this year's conference?
Well, a very enlightening speech from Ken Clarke aside, the meat of the discussions was, as ever, around numbers.  Publishing is a numbers game, as is widely known, but I was interested to learn about relevant numbers in regard to small and
self-publishers. A self-published author, it is thought, would need to achieve at least 5,000 sales to attract an agent's or publisher's interest. My sales are nowhere near that (though I haven't actively sought a publisher). The Society of Authors does open full membership to self-publishers, but only on the back of sales, either 200 print or 500 'e' books within a twelve month.
I suppose it might be more correct to say that publishing is a risk management game, with risk avoidance the objective. The average first paperback print run for an established mid-ranking author is 3 – 5,000, so a publisher isn't taking much of a risk on a self-published author who can command sales of this order before she or he is signed up. A decent sized following on social media helps too, as one would expect ( though these days it is possible to purchase large Twitter followings and up to one-third of all Twitter followers are bots anyway ).
For small publishers, supply chain aside, metadata and marketing are the hot topics.  The metadata attaching to a book published on-line can impact upon its ranking by the Amazon algorithm and subsequent sales, as is well-known. Though some of the most obvious tricks, like categorising a book in such a small category that it easily reaches the number one slot in that category, then has a #1 tag attached to it (thereby attracting more sales) has cheapened many claims.
But the metadata attaching to a book on systems used by bookshops, from the wholesalers and distributers, is also important. A recent study by Neilsen's, revisiting their 2013 exercise, reinforces the need to have enhanced metadata attached to your book if you want to maximise sales ( see Neilsen Book UK Study ). This is why Neilsens has just launched Book Discovery, which, for a price – £15 per book – 'enriches' existing metadata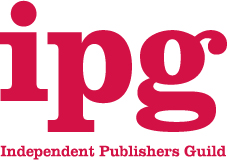 attaching to a book.
My own books are listed on Neilsens and, in theory, every bookshop in the country can find them and order them.  In fact, as I discovered, this doesn't always follow. I rang around a selection of bookshops (mostly Waterstones and WHSmith) asking for Reconquista and found that only one in eight shops could find and order it easily.  Ho hum….
So I will be signing up for Book Discovery for Reconquista and its sequel, as well as The Village.  To make sure that, if nothing else, I can still say on this web-site that The Story Bazaar's books can be provided by all good bookshops.
If you enjoyed reading this article about independent publishing you might also like                 Clapham Presses          To Cut a Short Story Long