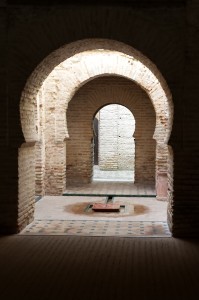 This week I am working hard on The Story Bazaar's next publication, an adventure story provisionally entitled 'On the Frontier'.  It's set in 1264 in the Spanish region of Andalucia, or Al Andalus, and is the first in a planned series.  I wrote a version of this story over a decade ago, for my god-son and nephew, who was about to visit Jerez de la Frontera for the first time.  He was, at that time, a very mathematically focussed youngster and the things which I would have found enchanting about Jerez at his age – the pretty streets, the history, its Moorish architecture – in short, its romance, wouldn't appeal to him.  So I decided to write him a story, set in the Jerez of the past, to bring it all to life for him.  The first draft manuscript of 'On the Frontier' was what resulted.
Ten years, and many re-writes, later and I am currently imposing a new structure on the tale and working on my characters.  As always, I have too many of them and have had to remove, or kill off, more than a few.  I had to do this with 'The Village' too. Next time I start the writing process I will focus on having a  much smaller cast of characters if I want to cut out this phase, though this method of writing does allow one to create especially rich characters as aspects of the personalities of those characters who are ultimately chopped are often incorporated into those who remain.
But 'journey' stories do tend to have a wider cast. Kidnapped has 15 named characters ( though some of them very minor ), Treasure Island has six main and lots ( 15 or more ) of minor characters, The Silver Sword has six main and the same number of minor characters, The Hobbit has even more.  The main characters come across others as they journey and surrogate families are formed.  Journey stories tend to start in one place – home – as part one, travel across the world in part two and return, the characters changed, in part three. What is interesting to someone thinking about the structure of a novel is that writers of 'classic' adventure stories tended to formalise such sectioning, by actually dividing their novel into Parts.  So I'm doing that right now – though whether or not these Parts will survive into the final structure I don't know.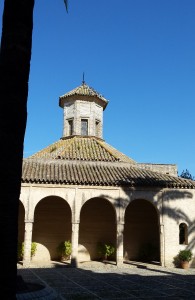 I am also concentrating on capturing my characters' experiences in a vivid and immediate way.  What is it like to be caught up in a riot, for example, as happens to a character called Nathan?  Or to be out in the countryside at night, with no light to see by but that of the stars and, when it rises, the moon ( there aren't that many places today where that is possible, light pollution being so pervasive ). How would a young woman maintain a disguise as a youth on board a ship?  Quite aside from the practicalities, how would the character feel?  What were ships of the time like?  This was before the period of 'tall ships' and the one-sail galleys of the Greco-Roman era were still being used in the Mediterranean. I've done my historical research, the fruits of which are already in the manuscript, but now I have to have my characters inhabit that long ago world.
Interestingly, there are documented instances of woman going to sea as men, with woman-as-men serving in the Royal Navy during the Napoleonic era. They tended to become gunners, apparently. There was also the famous Civil War era U.S. Army doctor who, after a long and successful career, was only discovered to be a woman upon his/her death.  And 'Sweet Polly Oliver', the old English folk song, tells of a young woman who follows her lover into the army – she 'lists for a soldier' – dressed as a man.  So this isn't as far fetched as one might think.
All the photographs in this post are of the twelfth century Alcazar in Jerez de la Frontera.  For more images of Jerez and elsewhere in Andalucia visit pinterest.  If you enjoyed reading this blog post try    Verano en Jerez     The Basics of Adventure     or    What's in a name?