Precarity (n) – a precarious existence, lacking in predictability, job security, material or psychological welfare. The social class defined by this condition has been termed the precariat.
Art duo, They are Here ( Helen Walker and Harun Morrison ) last week launched The Precarity Centre, their latest project and the beginning of their year-long residency at Studio Voltaire, Clapham. One aspect of this links with their Fearless Speech project, I have blogged about before ( see Local Art ). This is based upon a series of lectures about parrhesis given by Michel Foucault at Berkeley in the early 1980s.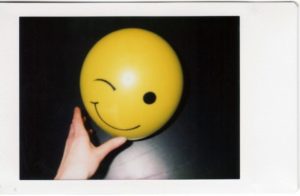 The launch event last Wednesday was buzzing, the converted chapel full of art lovers and art professionals, swigging chilled beer as they waited for the event to begin. The bubbles, courtesy of Wojciech Solarski, were spectacular, especially when joined with Mx World's music in the open, high space.
I also went along to Friday's Fearless Speech workshop, discussing the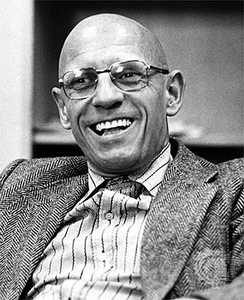 first of Foucault's 1983 Berkeley lectures. I have to declare a particular interest here – I was actually at Berkeley in 1983, though as an attendee of a Convention on the History of Science, I didn't even know that Foucault was there!  Too busy listening to the likes of Thomas Kuhn and Roy Porter.
The workshop discussion was very interesting, raising all sorts of questions about 'public speaking', 'speaking in public' and articulacy generally, let alone consideration of 'speaking truth to power'. Further into the project there is likely to be a need to help people write their 'speeches' and Clapham Writers may be providing some professional help. The end result will, it is envisaged, be a film.
Helen and Harun began the discussion, but it flowed quite 
naturally as we got going. There was much about how to effect change in society through communication and if the parrhesiastes was a necessary sacrificial catalyst. Interestingly, all the women, though not all the men, thought that the overt, direct truth-telling approach might be counter-productive and cited evidence that preparing the recipient to receive the unpleasant truth was just as important. But then women couldn't have or perform parrhesis in Ancient Athens because they, like children and slaves, were not citizens.
They Are Here will now take the project forward, formulating an invitation to local people to take part in the project ( and, potentially, to local writers too ). I have agreed to continue it with them, first putting them in touch with some writers who might be able to bring their own, specific, experiences to the project.
As I was leaving people were already arriving, clutching their ingredient of choice, for the next event 'Edible Intervention' – soup-making by negotiation as a metaphor for Brexit and migrants, presented by artist Magda Fabianczyk in conjunction with the East European Resource Centre.
Laura, who is curating The Precarity Centre, said that the previous evening's session An Introduction to Permaculture about sustainable ways of living, had been well attended too. There is clearly an appetite for interesting non-representational art in this part of south London.
If you enjoyed reading this article you might also like       Stars at Flowers         Anthony Gormley                    Rest & Its Discontents                         Hokusai