Not quite what the sign said in the pub near Charing Cross on Tuesday, but an accurate description of the gathering above a noisy Theodore Bullfrog. It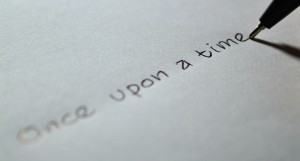 was Writers Anonymous night and the room was full of writers. It was also the presentation of the winning entries in Momaya Press's annual short story competition, ( 2015 theme, 'Treasure' ) with the winning story, 'Finders Keepers' by Jacky Taylor, read by actress Fran Wilde ( and very spooky it was too ). This year's collection is now available on Amazon.
Your blogger attended as an interested observer, prepared, if needed, to read a short piece from The Story Bazaar.  As it happened, it wasn't necessary. My table produced a reading from the second placed writer and poet Sarah Barr and from Jocelyn Watson, an honourable mention in this year's competition and a member of the Asian Writers Collective.  Also present and ready to encourage were publishing industry insiders, Francis Jessop, (Editor, Random House),  Gillian Pink (Voltaire Press, University of Oxford), Alice Shepherd (formerly of Penguin), Jasper Joffe (Joffe Books) and Momaya Director, Monisha Saldhana, whose name regular readers of this web-blog will recognise ( see Book People ).
The company was convivial and many people read from their current work. The standard was amazingly high and we were all transfixed by the tales.  It is tremendously encouraging, that so many people are prepared to support an enterprise such as Writers Anonymous Night. There were writers
from across the UK, who had come to London especially for the event.  Writing is certainly booming as an activity. The imaginative well-spring is going strong.
The Momaya competition, which has been running annually now for over a decade, is only one of a growing number of competitions, ranging from the well-known, international ( and internationally high-profile ) competitions like the Costa and the Man Booker to the more parochial, but still heavily subscribed, like the Exeter or Yeovil Short Story Competitions ( prizes of a few hundred pounds  and/or publication in an anthology ).  For some reason the South West, and Scotland, produce a large number of them. Many concentrate on short stories, because that is often what would-be writers, with day jobs and families, have time to produce. We might all have a novel in us, but not everyone
has the time to bring it our and write it down.
The competition route is a tried and tested way of eventually gaining recognition and a publishing contract – check out previous winners of contests like Fish or The Moth, both middling sized annual affairs ( prizes of up to £3,000 ) which, nonetheless, attract thousands of entries.  For a fairly comprehensive list try Be a Better Writer's article here.  You might even want to give it a go.
If you enjoyed reading this article you might also like                Help & Self-help                                        How NOT to write                        How NOT to write again