The Story Bazaar web-site has now been up and running for 11 months. The first article was posted on 20th January 2015. Our readership is gradually growing, though it's still nothing like as big as
many large or long-established web-sites. We now regularly get between two and three hundred 'hits' a week, from all around the globe. Many of you return. The stats suggest that a lot of you (those who aren't actual subscribers) have The Story Bazaar blog posts on favourites or have linked to its RSS feed, as the site is viewed most often when a new blog piece is posted. Our highest number of visitors on any one day is ninety-nine.
As a sort of end of year report I thought I'd share some of the stats (I know some of you like numbers).
Most visitors to the site are from the UK – four times as many as the next country, the U.S.A. Then comes Brazil and India, Spain, France, Canada, Italy, the Philippines and Australia. The eagle-eyed among you may have noticed that 'The Village' has been getting reviews on Goodreads and Amazon from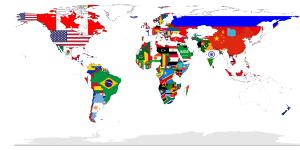 some of these places (especially the English-speaking ones). That's because I've been asking specific on-line book review sites based in those countries to review the book, so that potential readers from those countries can read reviews from their compatriots.  There are visitors from lots of other countries too, but the numbers begin to get smaller.
Aside from the Pages of the site, which one would expect to be most visited, the most popular blog posts are those relating to Spain, particularly the Festival de Jerez and specific places and events, then those relating to book promotion and selling, with writing coming close behind.  So the most-oft viewed post is Festival de Jerez II, the second most popular is How NOT to promote a book. The post about Lord Leighton's house comes in third, the visit to the Palacio del Virrey Laserna fourth and Maximise your book sales fifth.  Of course the posts on the Festival and Lord Leighton's house have been on the site since its early days, so are more likely to have accreted visitors over time. I suspect that those later pieces which include video might accrete more than few over time themselves.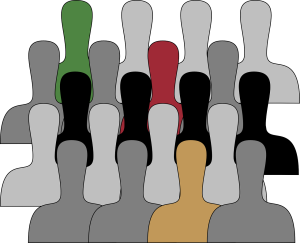 And how do people come to the site?  Well aside from subscribers and those who take the RSS feed, people arrive, overwhelmingly, from Google search (not surprising). Bing and Buttons for Websites are the search engines which appear next most frequently, but these are relatively rare compared to Google.  It just shows Google's market domination. There's a lot of chatter about Google+ over-taking Facebook as the 'sharing' site of choice. We'll see. I have, as some of you may have noticed, added Google+ to the links at the end of each blog post.
Facebook and LinkedIn are about equal in terms of numbers arriving, though much smaller numbers come this way and Twitter is even lower down the list. I suspect that that's because I'm not a whole-hearted Twitter user ( and that's because I don't know how to use it optimally, I'll have to find out). Pinterest also introduces folk to the web-site and I'm getting increasing numbers of followers there – although the numbers are still very, very small. Most users of social media for any length of time will have far more followers than I do or the website does.
When I started all this back in January I had none of course, because I didn't have Pinterest, Twitter, Facebook, or Google+ accounts.  I did have a Linked In account, relating to my, then, professional capacity, but that was up-dated only when I changed job or gained new skills.  I have gained quite a lot of new skills during the last eleven months. I hope to hone these still further next year and maybe acquire some new ones too. By way of celebration of The Story Bazaar's first year we are publishing the first Compendium, only the second book on this site – I hope some of you buy it and enjoy reading it – but I hope too that next year we can bring you more books which you can enjoy.
There will be more posts over the holiday period, including one from our sailor Down Under (suepsails) and one from my recent trip to Spain.  The Story Bazaar doesn't close for Christmas!