… and we still don't know where their funding is coming from.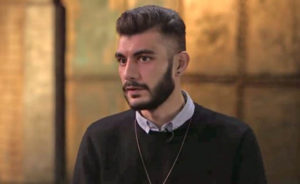 Shahmir Sanni the whistle-blowing former employee of The TaxPayers' Alliance (former CEO Matthew Elliot) finds his claim for unfair dismissal successful, on the basis that he was a protected person because he was revealing that criminal offences had been committed and were likely to be covered up. The TaxPayers' Alliance has  admitted all the charges and will, doubtless, have to pay major sums in damages. It has also admitted illegally vilifying Sanni in a coordinated media campaign with nine other organisations.  BUT by admitting this they avoid a court appearance, which might require them to answer questions, under pain of perjury, about the source of their funding and that of the nine 'linked' organisations.
These include the Institute of Economic Affairs, the Adam Smith Institute, the Centre for Policy Studies and LeaveMeansLeave ( see Grey Eminences and Austerity and Eminences ). No one knows who funds these organisations, which claim charitable status on ground of educational work and who

are regularly found promulgating their views on the BBC where they are described as 'think tanks'. What they are is what they have always been, right-wing lobby groups. So what should happen now?
First, charitable status of these organisations should be removed immediately. The Charities Commission rules state that an organisation "will not be charitable if its purposes are political". It is currently investigating the iea.
Second, they should be seen for what they are, not treated like neutral academic institutions, and should be presented as such.  So, when any of their spokespeople appear on the BBC, C4 News, Sky or other media, they are said to be from 'right of centre lobby group the Adam Smith Institute' or whichever and, at some point in the discussion are asked 'Where does your funding come from?' and 'When will you make transparent the source of your funds?'  These groups are set up to influence the political agenda – that's fine – but, if they want to be part of the democratic dialogue they have to be transparent, because only when we know who backs them can we judge the fairness and veracity of their arguments. So either keep them out of the media or challenge them.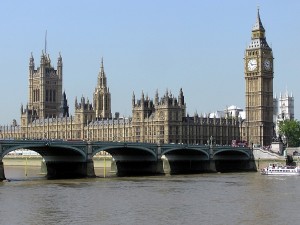 Third, by the same token, the links between these opaque organisations and government must be made plain.
It was a statement issued by number 10 Downing Street, ahead of the publication of Sanni's allegations in the Observer newspaper, which 'outed' Sanni as gay and sought to deflect the gaze of the media and public from the allegations (and, incidentally, made life potentially very difficult for Sanni's family, some of whom still live in Pakistan where attitudes towards LGBT people can be less enlightened). Stephen Parkinson, of No 10, was his former lover and is named as one of the persons who failed to comply with their legal obligations in the dismissal claim. Stephen Parkinson is now Theresa May's political secretary.  This is a Special Advisor post (or SPAD) and is in her gift.
Another person 'who failed to comply' is named as Dominic Cummings, former chief of staff to Micheal Gove,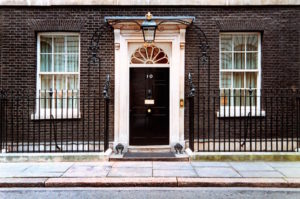 (Secretary of State for the Environment) and Campaign Director of Vote Leave.  Board members of Vote Leave were Micheal Gove and Boris Johnson ( less principled brother of Jo and former Foreign Secretary ), Matthew Elliot (former CEO TaxPayers' Alliance), Steve Baker MP, former junior minister ( see Criminal Proceedings ). What is needed is one of those clever Observer-style diagrams linking people together.
Shahmir Sanni has another legal case ongoing – against number 10.  It will be interesting to see what happens there and to see whether or not what should happen does happen.
For more on the shady shenanigans of the Brexiteers try                 The Clock is Ticking                    The Dark Arts of Advertising